The United States promised Kiev a new batch of military equipment
In the near future, Ukraine will receive assistance in strengthening the country's defense in the total amount of $ 100 million, reports
Interfax-Ukraine
Statement of the Minister of Defense Stepan Poltorak.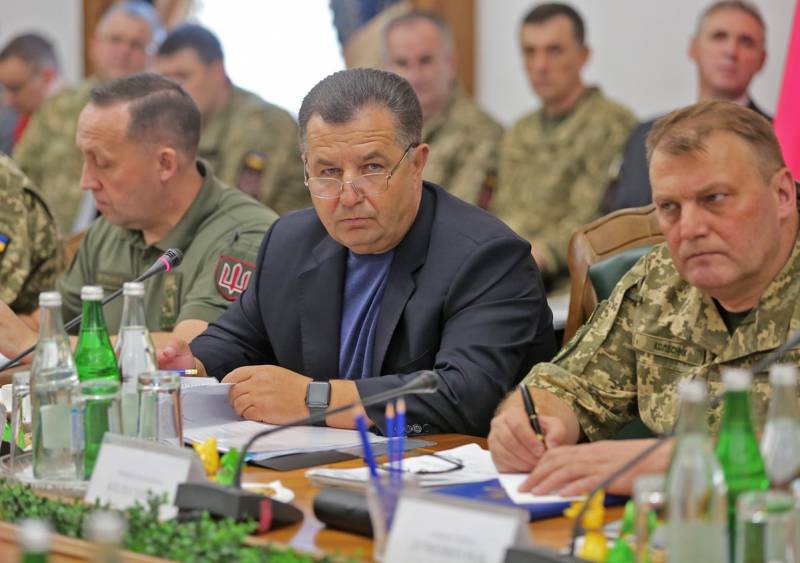 According to the minister, the head of the Pentagon, James Mattis, after adopting a law on national security in Ukraine and analyzing the reforms taking place in the Armed Forces of Ukraine, promised to help the Ukrainian army in the form of "weapons, equipment and equipment" worth 100 million in the near future.
He also said that at the NATO summit, the topic of changing the format of interaction with Ukraine, "from deliberative to concrete assistance," was raised.
For example, in October, the British Defense Minister will visit Kiev, who will determine on the spot what kind of help the Ukrainian army needs in the first place, Poltorak said. He also said that he had recently signed several agreements on the supply of arms to Ukraine with the head of the Canadian military department.
Recall the NATO summit was held in Brussels on July 11-12. It was also attended by Petro Poroshenko. Internet users drew attention to the fact that the Ukrainian topic has ceased to interest the press - a joint briefing Poroshenko and NATO Secretary General Stoltenberg passed in front of an almost empty hall. Nevertheless, this circumstance did not prevent the President of Ukraine from declaring that the Ukrainian question is still in the center of attention of the United States and other NATO member countries.
https://twitter.com/defenceu