The Ukrainian question is still a priority for the United States and NATO, leading
News
statement of Petro Poroshenko.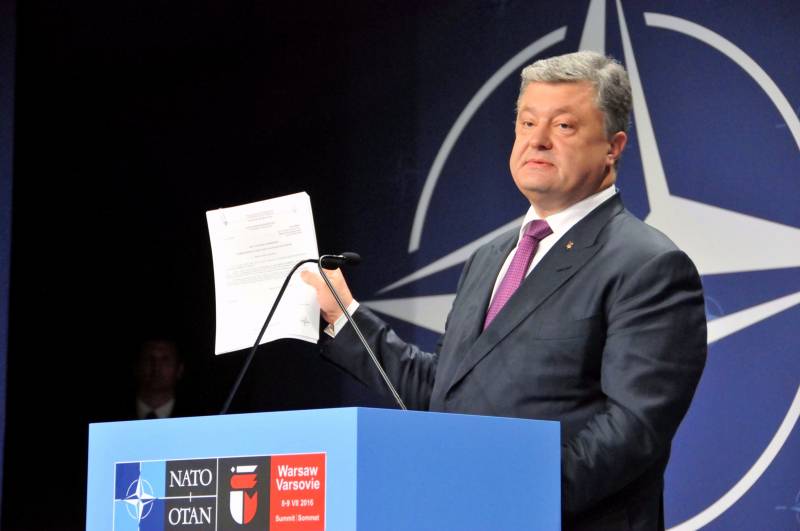 According to the Ukrainian president, this fact is confirmed by his recent meeting with Donald Trump, as well as the final documents of the Ukraine-NATO summit, which were signed by the leaders of the leading NATO countries, including the President of the United States.
Thus, Poroshenko responded to a replica of a journalist from the ICTV channel, who suggested that Ukraine is no longer a priority issue for Trump.
In turn, Vladimir Putin, in an interview with the Fox News channel, shown after the meeting of the American presidents in Helsinki, said that Moscow would be "extremely negative" about the further expansion of NATO to the East and the inclusion of Ukraine and Georgia.
According to him, this poses a direct threat to Russia's security: the alliance's infrastructure is expanding, the number of NATO troops (by 10 thousand people) has increased in those areas where they should not be in accordance with the documents defining the relationship between the alliance and Russia.
Putin noted that the Russian Federation is forced to respond to everything that happens around it. NATO's eastward expansion took place in two waves, despite Moscow's fundamental objections. But today (Monday) this topic did not arise at the meeting with Trump, the president added.
Recall that ten years ago at the Bucharest summit, the leaders of the NATO countries promised Georgia and Ukraine that in time they would be accepted into the alliance.