"Agent of the Russian Federation" detained in the USA
In the United States on suspicion of espionage arrested 29-year-old Russian citizen Maria Butina, reports
press office
US Department of Justice.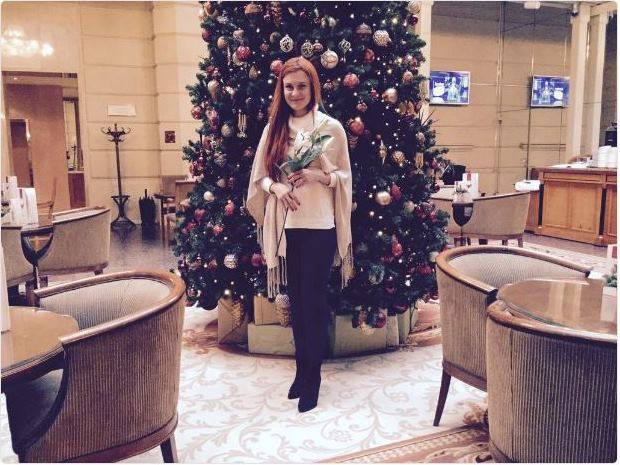 The investigation leads the Washington branch of the FBI. Butinu is suspected of "conspiring to act as an agent of the Russian Federation in the United States without prior notification to the Attorney General."
It is alleged that "from 2015 onwards and at least until February on 2017", she worked on instructions from a high-ranking official in the Russian government, who was previously a member of the Russian parliament, and then became "the highest official in the Central Bank of the Russian Federation".
The press service stressed that this official fell under the sanctions of the US Justice Department in April 2018.
According to the investigation, the efforts of the Russian official and Butina were aimed at developing relations with US officials and "penetrating organizations that have an influence on American politics in order to promote the interests of the Russian Federation.
In turn, the American media reported on Butin's attempts to establish contacts with the American Rifle Association, which includes manufacturers of small
weapons
. It is noted that the arms business is very developed in America, its largest representatives are actively promoting their interests both in the government and in Congress. Including gunsmiths support President Trump.
According to the press, if Maria's guilt is proven, she faces up to 5 years in prison. Court hearings are scheduled for July 18.
The suspect's lawyer, Robert Driscoll, is confident that Butina did not try to influence Washington's policies or undermine it from the inside.
Maria is not an agent of the Russian Federation - she is a citizen of the Russian Federation who is in the United States on a student visa, the lawyer said. Recently, Butina graduated from American University in Washington, having received a master's degree in international relations, and has since used her diploma "to build a career in business," since she has a work permit, Driscol added.
https://vk.com/butina_maria