The profile committee of the lower house of parliament today considered a bill on bringing the VAT from the current 18% to 20% - before the document will be discussed by deputies in the second reading. In the budget and tax committee, which is headed by MP Andrei Makarov, representing the United Russia faction, after reviewing the bill, they made recommendations to colleagues in the State Duma of the Russian Federation on the subsequent adoption of the document in a subsequent reading.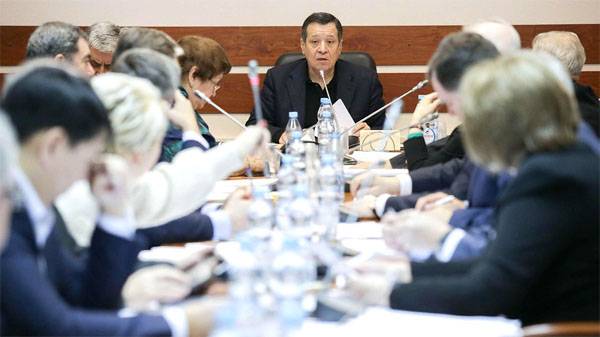 Recall that in the first reading the document was already approved by the Duma members. This is July 3. This adoption took place against the backdrop of government statements that the increase in the tax rate on 2% would attract more than 0,6 trillion rubles annually to the budget as additional income. About how much money such an increase "will eat" in the wallets of ordinary citizens of Russia, including representatives of small business, in the Cabinet and the State Duma prefer not to talk.
It should be noted that
budget and tax committee
in the State Duma is represented very widely in the party plan. With the overwhelming majority of United Russia's members, it also includes deputies from the LDPR, the Communist Party and Fair Russia factions. There is no official data on how the committee voted on the approval of the draft law on VAT increase.
The deputies discussed and future possible changes in the pension legislation. From the statement of Andrei Makarov:
I think that within the framework of consideration of this bill we will get the opinion of people, the opinion of public organizations from all over the country. They will be considered, and then, having summarized all this experience, we will make concrete proposals.