The idea of ​​re-equipment of the Armed Forces of Ukraine on the "strongholds" is hopeless. The opinion of the Ukrainian officer
Re-equipment of the Ukrainian army on
Tanks
T-84 is unpromising because of the negligible number of manufactured vehicles
Rossiyskaya Gazeta
opinion of the Public Affairs Officer of the Ministry of Defense of Ukraine, former commander of a tank platoon Alexei Bobovnikov.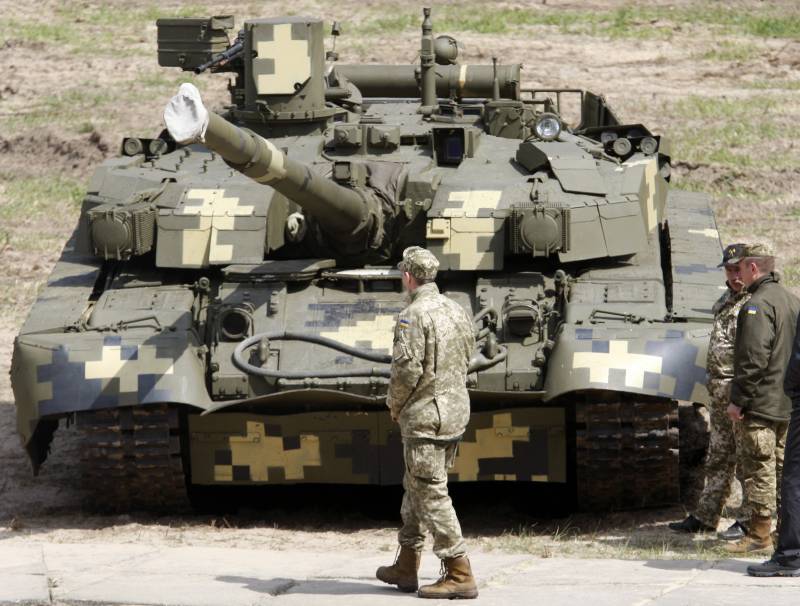 The actual number of T-84 Oplot tanks produced per year is 10 units, Bobovnikov said.
According to him, in order to provide the army with new machines it will take about 10 years, and as long as the re-equipment goes, the tanks will become obsolete.
"Strongholds" do not belong to the new generation of tanks, they are needed by the troops right now. And after 50 years, no one will need these cars, the officer noted. It will take another tank, some T-94, for example, he added.
Recall that at the recent "tank biathlon" of NATO, the Ukrainian crews at Oplotakh took the last place. As tankers told later, the barrels of tank guns vibrated, the fire control system did not work, the automatic loader was switched off. Because of these problems, the crews could not shoot all the ammunition, issued for the competition.
T-84 "Oplot" - the Ukrainian version of the modernization of the Soviet T-80UD. They are engaged in the release of the plant to them. Malysheva in Kharkov. The machine was put into service in the 2009 year. During this time, the APU received a total of 10 "strongholds".
http://www.globallookpress.com