Trump in Helsinki: Relations with the Russian Federation deteriorated due to the stupidity of the previous administration
US President Donald Trump began his visit to Helsinki with a working meeting with the President of Finland. Sauli Niinistö stressed that Finland is doing everything possible to ensure that the meeting of the leaders of the United States and Russia is productive and successful. It was noted that Finland as the meeting place was chosen by the President of the United States and the Russian Federation as a country professing military sovereignty (not part of NATO), and as a country that tries to maintain partnership relations with both Moscow and Washington.
Trump, in an interview with his Finnish colleague, noted that his (Trump) presidential tour of Europe "is generally successful."
Meanwhile, you should pay attention to the publication of the head of the White House on Twitter. Trump publishes a statement about why relations between Washington and Moscow have come to such a deplorable state. According to the American president, the folly and stupidity of the previous US authorities are to blame for everything.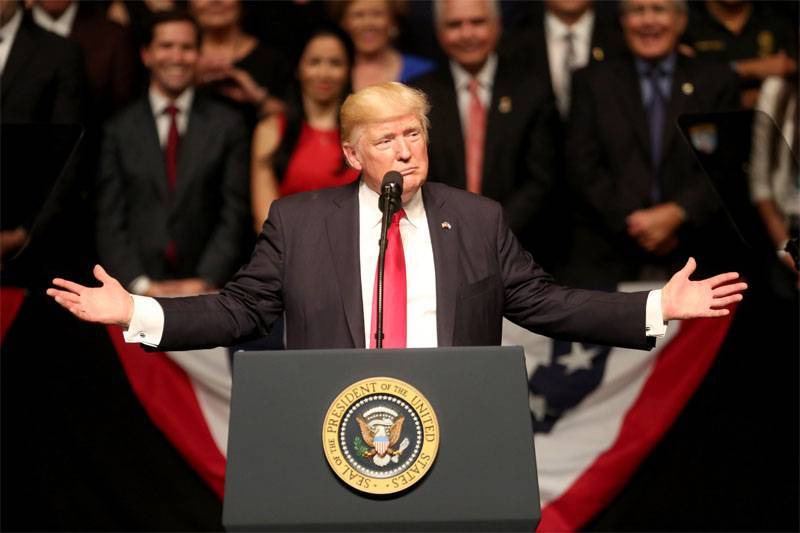 Trump blames the predecessor for being aware of Russia's ability to "intervene in the American elections", but did nothing.
From the tweet of the US President:
The FBI reported to him (Obama) about Russia's readiness to intervene in our elections. But he didn't do anything, because he was confident of the victory of the deceitful candidate Hillary (Clinton).
After that, as Trump writes, a "witch hunt" began in the United States, which they are trying to continue today.
The meeting between Vladimir Putin and Donald Trump will be held at the presidential palace in Helsinki today. It is reported that the beginning of the meeting will be held in 13: 00 (MSK). It will last about 3 hours, of which an hour and a half heads of state are going to talk face to face. This fact literally infuriates Trump's opponents in the US Congress.