Experts: Su-35 will be turned into a real "stealth"
The Russian Su-35 fighter of the 4 ++ generation can remain in service with the VCS for about 25 years, however, this will require continuous work to improve the car, writes
Messenger of Mordovia
.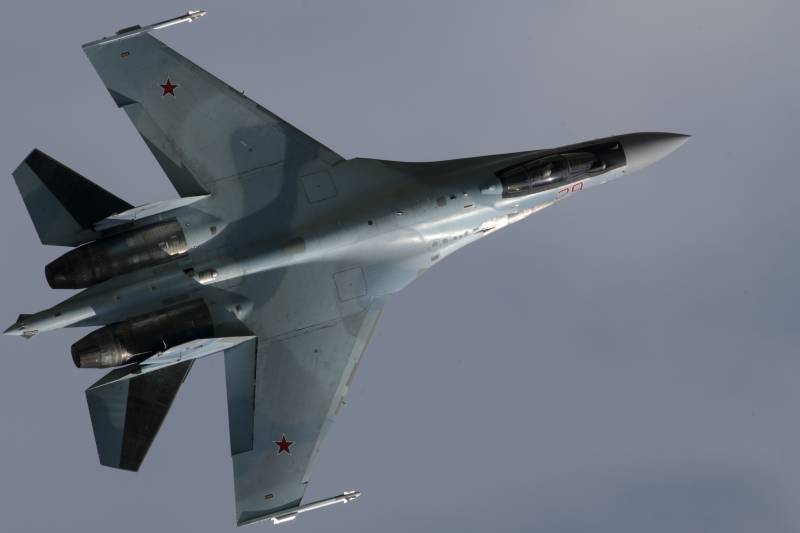 Military experts, for example, believe that, in accordance with modern requirements, after some time a multifunctional active phased array antenna (AFAR) will appear on the fighter. Such radars are already being actively installed on American, European, Japanese and Chinese aircraft. This equipment greatly enhances the capabilities of combat vehicles.
The author recalls that in Russia AFAR is successfully tested on Su-57. In the future, these developments, designers can be implemented in the Su-35 fighter. True, AFAR is much more expensive than those antennas that were installed earlier.
In addition, a wider introduction of stealth technologies is expected: in addition to special coatings, it is possible to install radar blockers in the air intakes, as well as the use of conformal armaments between the air ducts of power plants. Such measures should significantly reduce the radar visibility of aircraft.
These developments have already been tested on foreign fighters, for example, on the American F-15SE Silent Eagle.
According to experts, the modified Su-35 will enhance the capabilities of the videoconferencing system and will attract new foreign customers who do not wish to be dependent on the United States and the North Atlantic alliance.
http://www.globallookpress.com