US Media: Washington intends to evacuate White Helmets from Syria
TV channel
CNN
, citing its own sources, reports on attempts to resolve the issue of the so-called White Helmets. Recall that this structure, which is associated with the militants of "Dzhebhat al-Nusra" (* banned in the Russian Federation), but at the same time positions itself as a human rights organization. On the account of the "White Helmets" those same fakes about the alleged use of chemical
weapons
CAA in the province of Idlib and in the suburbs of Damascus city of Duma. Fakes exposed by Russia.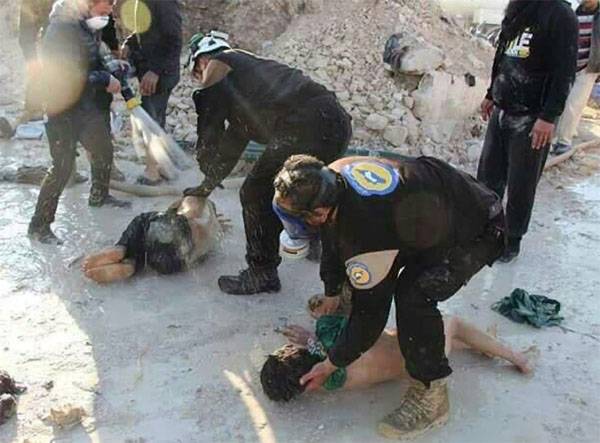 Now the American TV channel reports that in the United States they are thinking about evacuating the "White Helmets" from Syria. Recall that after Russia exposed the fake about the use of chemical weapons in Eastern Gute, the United States cut funding for this structure. After some time, it was announced that the State Department would be ready to restore the financing of the "white squad". Now - already a new initiative.
CNN, which Trump calls fake news, reports in one of its reports that the US president at the NATO summit raised the issue of evacuating White Helmets and their families. According to the channel, Trump will offer to export these "human rights defenders" in Germany, Canada and Britain. At the same time Trump's colleagues said that they needed to discuss the evacuation with the Jordanian and Israeli authorities. On the reaction of officials of Israel and Jordan, while there is no data.
The State Department said earlier that the "White Helmets" in Syria "saved more than 100 thousands of lives." And how many "White Helmets" have prepared outright provocations for funds allocated by the United States?
http://www.globallookpress.com