APU and SBU attempted to disarm pravosekov: bloody outcome of the operation
The DPR command publishes a summary of the past day on the situation along the line of contact. It was noted that the Ukrainian side again violated the agreement in the framework of the so-called "grain truce". It is noted that 92-I and 93-I Omb of the Armed Forces of Ukraine under the command of V. Kokorev and V. Klochkov fired at the settlements Dokuchaevsk and Vasilyevka. In addition to the usual small
weapons
used grenade launchers.
The material of the headquarters of the DPR states that the Ukrainian side is experiencing problems with the supply of high-quality rations to the places of deployment at the line of contact. It was noted that to identify the facts of "loss" of food in the warehouses of the Armed Forces of Ukraine connected security officers of Ukraine. In particular, checks are underway in the 28-th separate mechanized brigade.
The report refers to the clashes that occurred between the members of the national battalion "Right Sector" (* banned in the Russian Federation) and the military of the Armed Forces of Ukraine. The report stated that pravoseki intensified, as the Ukrainian Armed Forces and the SBU attempted to disarm them.
From the summary:
The fact of the undermining of the Ural vehicle of the 23 th battalion of the 56 th separate motorized infantry brigade on a controlled land mine, laid down along the line of its saboteurs from the Right Sector defense command unit, was recorded. As a result of the explosion, the special forces of the Ukrainian Armed Forces, which were sent to the operation to disarm the nationalist unit, suffered losses: three dead and six wounded.
It is noted that the recently formed 4th was pulled up to the contact line
tank
Armed Forces brigade, which indicates a willingness to continue an aggressive policy towards LDNR.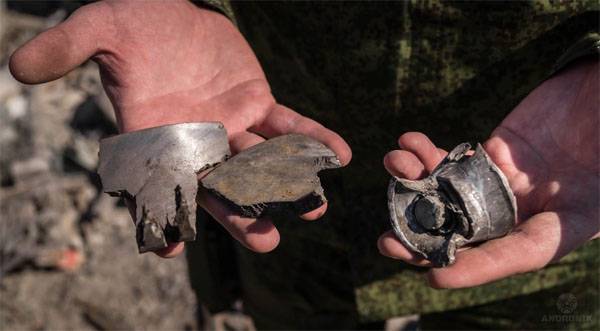 And this is a video report from the official representative of the UNM DPR captain Daniil Bezsonov from July 14: