German journalist
The World
Catherine Shperr answered all those who are promoting the idea of ​​the need to isolate Russia. Commenting on the final World Cup, the final match of which between the national teams of Croatia and France will be held today at the Luzhniki Stadium in Moscow, the journalist from Germany turns to "enlightened" Europe.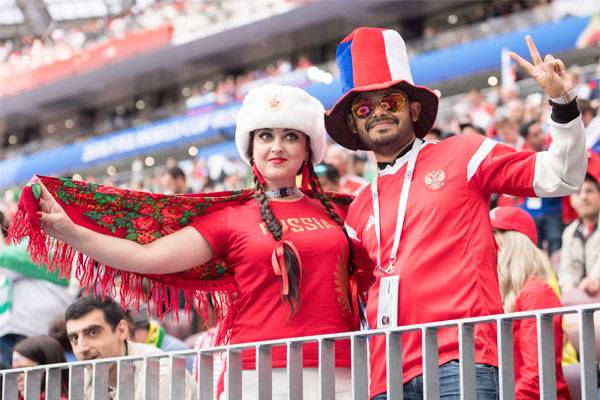 According to Catherine, she was frankly tired of reading materials in the Western press, in which Russia is being tried to be exposed as a backward country in which evil, uneducated and unbalanced people live, characterized by a complete lack of etiquette and public culture.
German journalist notes that the attempts to present the inhabitants of Russia savages looks at least ridiculous. She notes that she was amused by a publication in one of the Western newspapers, in which it was stated that "the world championship made the Russian savages smile."
Catherine Shpur notes that it is time for Germany, which publishes such, to go down from heaven to earth in assessing itself and stop making attempts to pull it by the ears.
history
to what is today. From the material of the German journalist:
Let's figure it out. If the right to host the World Cup will be granted only according to the criteria of political morality, then FIFA will not be able to find a suitable place for holding the tournament in the future. Everywhere - mountains of corpses from the past: Turkey, Italy, Japan, France, Britain, America, Australia, Africa. Well, all the World Cups will be organized by Germany? .. But, it seems, in the history of Germany, if you remember, there was also something ...
Politicized custom-made materials in the Western press, which are still trying to call for a boycott and isolation of Russia, including international sports competitions, are already frankly absurd. But all these articles and TV reports did not prevent hundreds of thousands of foreign fans from visiting Russia, who saw with their own eyes who the Russians really are in the broadest sense of the word.