Indian Defense Minister Nirmala Sitharaman commented on the decision of the Ministry to the local press regarding the FGFA fifth generation fighter program. Recall that the project was originally conceived as a Russian-Indian, then, at one of the stages, India decided that it was necessary to cut funding, and some time ago in New Delhi they announced that their participation in a joint project was curtailed due to "inconsistencies fighter parameters originally stated. " However, the Indian press, referring to the experts, repeatedly wrote that the Indian Defense Ministry may return to the program "under certain conditions."
What are the specific conditions in question, and Ms. Sitharaman told Indian journalists. Her statement publishes edition
The Economic Times
(India):
We told Russia that India is no longer part of this project (FGFA), but also told the Russians that they can continue it themselves, and we can join the program at a later stage.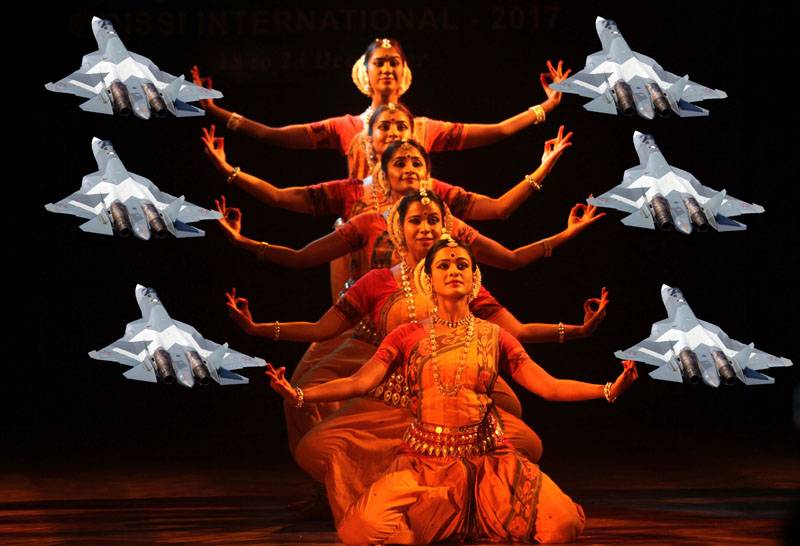 Remarkable Indian logic. While the intermediate result does not satisfy the Indian side, it declares about the termination of its participation and the revocation of contracts for financing projects. And when India sees that Russia turns out a fighter suitable for Indian requests, it "promises to return." It is as if agreeing with a partner to start a joint business, then withdraw your funds from the business in the most crucial period, saying that the intermediate income does not satisfy, and add: partner, you are doing business yourself, and when you get the result, we will come back to you. And yes ... - Russia, do not forget to transfer our technologies to us!
With this approach to partnership with India, there is a prospect of being left without 5 generation fighters at all or buying F-35 on American terms - up to paying for upgrading American on-board software and before purchasing American tankers.