Ukrainian general: The state of our air defense system depresses
On the eve, the Ukrainian media published information that Ukraine had received foreign equipment that would allow a closed cycle of production of missiles for the Buk anti-aircraft systems in service with the Armed Forces of Ukraine (
link
).
Against this background on the Ukrainian portal
"Observer"
material appeared in which the lieutenant-general of the reserve of the Ukrainian armed forces, Dmitry Umanets, informs readers that the country's air defense system is in a deplorable state. What is the reason for the deplorable?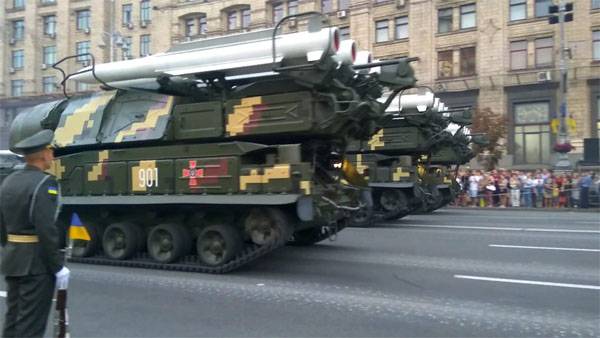 According to Umants, the main part of anti-aircraft missiles is produced in the territory of the Russian Federation, and the other part - by this time has already been discontinued in Ukraine. We are talking about missiles for C-125, as well as the complete absence in Ukraine of missiles to the C-200 air defense system and problems with equipping the C-300 APU.
Umanets:
The whole scientific base is located in Russia. Kiev authorities today are not in a hurry to repair those complexes that are available. You know that some missiles have already flown into the air, and more than once, thanks to the "highest degree" of the leadership of the state and the leadership of the armed forces.
Umanets wrote his material, apparently, even before reports that Ukraine had received some foreign equipment for the production of anti-aircraft missiles for the anti-aircraft weapons at the disposal of the Ukrainian Armed Forces. By the way, for now it remains a secret what kind of country exactly delivered such equipment to Kiev, and whether?