The head of Roscosmos, Dmitry Rogozin, held a meeting with representatives of Rosatom, which was devoted to the use of the latest technologies in related industries. In particular, the issue of increasing the power of supercomputers, which could be achieved by combining the creative and industrial potentials of Rosatom and Roskosmos, was discussed.
At the moment, the most acute struggle for the possession of the most productive computer has developed between the USA, China, Japan and the EU. In terms of performance, Russia is still lagging behind and, moreover, it uses foreign element base. However, in the Russian Federation the task is to reduce dependence on foreign electronics and continue work on increasing the performance of supercomputers.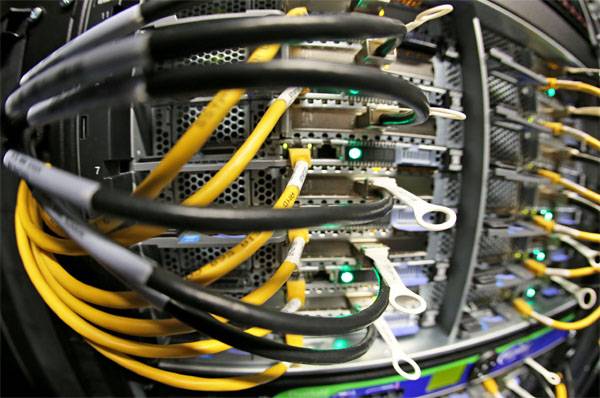 The press service of the space corporation noted that the issue of creating a special component base - resistant to the effects of highly ionizing radiation - was also discussed. Also reports that representatives of state corporations discussed the topic of creating new materials - those that can reduce the level of energy consumption. The rocket and space industry is interested in obtaining such materials.
Message press service Roskosmos leads
TASS
:
A serious interest for organizations was caused by the initiative to create an interdepartmental center for radiation testing of the electronic component base. In the center, it is planned to simulate the influence of all existing types of cosmic radiation on ECB and spacecraft electronic equipment.
Interdepartmental working groups are created in other areas of research and production activities.
We remind you that this week Roskosmos reported on a new space record: low cargo delivery time to the ISS using a space truck - according to a double-turn scheme applied for the first time.