Ukraine announced the receipt of foreign equipment for the production of missiles for the Buk air defense system
There are reports from Ukraine that the country has purchased some foreign equipment that will allow establishing a closed cycle for the production of missiles for Buk anti-aircraft missile systems. It is also stated that this equipment will allow launching the production of missiles for the "promising Ukrainian medium-range air defense system".
At the same time, it was added that for setting up the production conveyor process it would be necessary to spend "some time".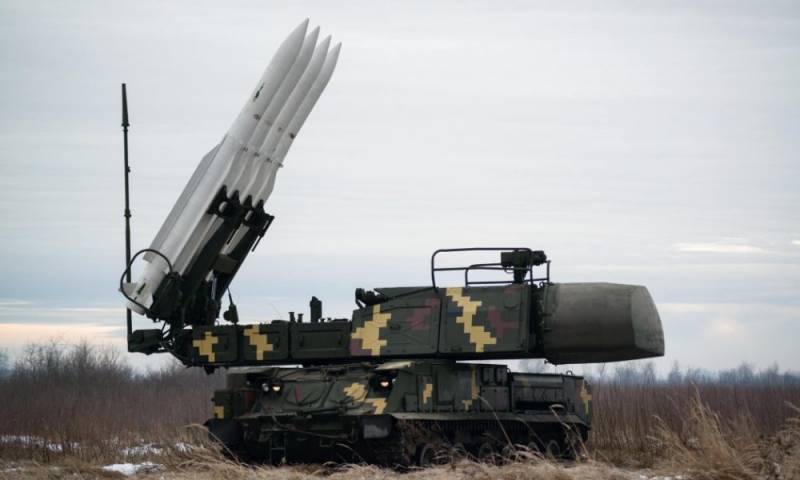 Currently, the Buk-М1 air defense missile system and several other modifications of the same complexes are in service with the APU. Also, the armed forces of Ukraine are equipped with some modifications of the C-300 air defense system. It is noted that the specialists of repair enterprises are increasingly forced to conduct unscheduled inspections of equipment in connection with the use of ammunition, the life of which is approaching the limit.
Who exactly Ukraine purchased the mentioned equipment for the production of missiles that can be used
on the "Buk" system? Neither the Ukrainian military department nor the representatives of the military-industrial complex give an answer to this question.
Meanwhile, it is reported that at Pavlograd Chemical Plant a "new mixed solid fuel" has been developed, which has "improved characteristics". It is planned that this fuel will be used to refuel the anti-aircraft missiles of Ukrainian air defense missile systems after their modernization, as well as those that will be produced on foreign equipment.
Recall that the calculations of the Armed Forces of Ukraine are suspected of using the Buk air defense system against the Malaysian airliner in July 2014 of the year over the Donbas. A few days later - the fourth anniversary of that terrible tragedy, while the so-called Dutch commission is still trying to pull the "version with Russian responsibility" behind its ears.
Ministry of Defense of Ukraine