Petro Poroshenko, who is at the NATO summit in Brussels, commented on the situation with the procurement of Russian gas. According to Poroshenko, Ukraine "is part of Europe", and therefore gas purchases from Russia on the Ukrainian-Russian border could be effective. The President of Ukraine said that such a method of acquiring gas from the Russian Federation "would have removed all insinuations" and "would have helped to prevent the construction of the Nord Stream-2 gas pipeline harmful for Europe".
Poroshenko:
Today I want to point out that Nord Stream-2 threatens the security of Europe. Why spend tens of billions of dollars to make the European economy less efficient, less competitive, and the EU's energy policy more dependent on the Russian Federation?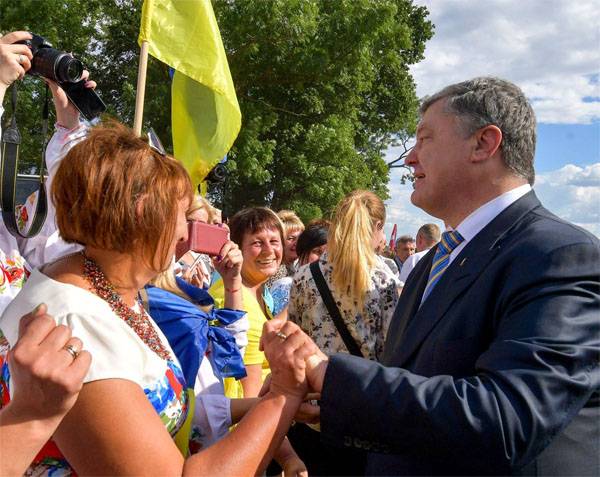 Thus, Poroshenko's proposal consists of what was previously discussed in an expert environment: selling gas to Europe almost immediately on the Russian border. Why is this idea now Petro Poroshenko suddenly picked up? The fact is that in this case the Europeans will have to invest fairly in the Ukrainian gas transmission system to ensure sustainable transit from the borders of Russia. This would save the Ukrainian GTS, the future of which is now in big question.
Recall that a few weeks ago Europe was visited by the head of the Lviv city administration and the leader of the "Self-help" party, Andrei Sadovy. He suggested that the Europeans actually acquire the Ukrainian "pipe" into ownership in order to ensure the transit of gas from Russia through the territory of Ukraine. Poroshenko, apparently, decided that he was bypassed politically, and therefore voiced virtually the same idea from the NATO tribune.
Europeans think. Nord Stream-2 is being built.