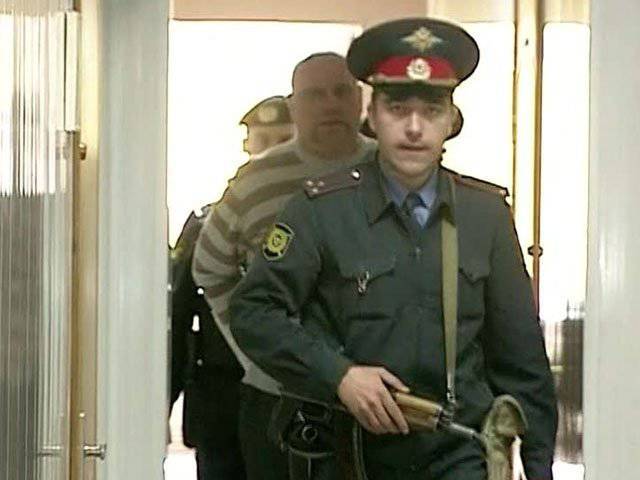 The Moscow District Military Court today will begin to consider the merits of the criminal case against the former head of the Main Military Medical Directorate of the Russian Ministry of Defense Alexander Belevitin and his deputy Alexei Nikitin, accused of receiving a large bribe when purchasing tomographs. As expected, today the prosecutor will announce the plot of the indictment, after which the defendants will say whether they admit their guilt.
The court refused to protect the process in closed session. He also refused to change the defendant's measure of restraint. The term of their arrest was extended for another 3 month - until August 8. The lawyers are confident that the trial will be held fairly quickly, and they are going to seek a lawful and objective sentence.
The former head of the Main Military Medical Department of the Ministry of Defense, the head of the Kirov Military Medical Academy, Major General of the Medical Service Alexander Belevitin and his former deputy colonel Alexei Nikitin are accused of abusing his office and taking bribes on a large scale. According to the investigation, they received from the representatives of two commercial organizations bribes in the amount of 180 thousand euros (about 7 million rubles) for assistance in concluding government contracts for the supply of the Ministry of Defense of magnetic resonance and multislice X-ray computed tomography. According to experts, in the framework of the concluded contracts with a total value of over 187 million rubles, the price was inflated by more than 51 million rubles.
During 10 months, the Main Military Investigation Department of the RF IC led a preliminary investigation. During this time, about 100 interrogations were conducted, about 30 examinations, among which: handwriting, forensic, phonoscopic, complex medical and technical commissions and economic forensic examinations. Specialists of representative offices of such well-known companies like Philips Medical Systems, Siemens AG, General Electric were involved in the investigation of this crime as specialists. The result of the investigation was the 54 volume of the criminal case. ITAR-TASS reports that during the investigation, the investigation was faced with attempts to counter.