Participants in future wars. Instructions for survival. Part of 4. If you are betrayed
This article will focus on the most painful topic in the war - the problem of betrayal.
"I am the boss, you are the victim ..."
As is known, the principle of "I am a boss, you are a fool" is strictly observed on the "citizen" in the relations between the authorities and subordinates. It is observed in a slightly modified form in the army. But in war, provided that the troops of your country are eaten away by rust and corruption and betrayal (as it was, unfortunately, first Chechen), adherence to this principle at the top could be for those on earth a real death sentence.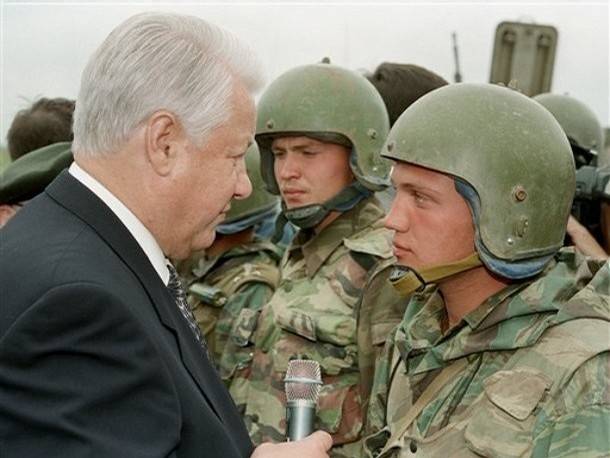 A classic illustration of this rule was the case of Captain Special Forces Edward Ulman. After that ill-fated operation in the Shatoy region in the summer of 2002, when Khattab was caught by the whole world, Ulman was first set up, then betrayed, and then twice tried and rinsed in all Russian media. This is despite the fact that he behaved under the laws of wartime: he shot a car that did not stop at his request. In addition, the "Niva" lay back. So the militants did it all the time when they wanted to "cut the chase" with machine-gun fire from the back seat. The scouts reacted to this gesture instantly and adequately. It seems to me that if the captain had hidden the traces of what had happened, no one would ever have known what happened then in the forest under the Chateau. This is also a lesson for the future: if, by order, fault and evil will of the authorities, you thrust into a rotten situation fraught with terrible consequences for you, "sweep" all the evidence and disappear from the scene with your people. Then you will find a million reasons why you were not around these dead bodies.
Ulman in that situation made a mistake. He was an honest warrior. And he did not disappear. He stayed on duty, next to fresh corpses. And fell under the "sword of punishment of justice." The authorities surrendered the special forces without a shadow of regret, doubt, and a hint of mental anguish. All the dogs were hanged on the fighters. And began for the group of Ulman going on torment.
They won two trials. All jurors were unanimous on his side. But in the third, the prosecution managed to get rid of the jury. It became clear that the vengeful "supporters of justice" clung to Ulman and his fighters with a wolf grip. They needed exemplary execution of soldiers of federal troops. The side of the prosecution's super-idea was the desire to break Ulman's life in order to further demoralize all soldiers and officers fighting in Chechnya. And they were at some step from the realization of their dreams.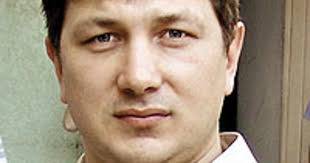 But "Akella missed." Before the trial, the entire group of defendants headed by Ulman (except for Major Alexei Perelevsky) disappeared without a trace. And Perelevsky received nine years of strict regime. He simply, unlike Ulman, in that situation, it seems, made the wrong choice. Although Ulman certainly warned him ...
Where is now Ulman himself and his people is unknown. According to one version, he and the group kidnapped him and killed the bloodthirsty-Chechens (I personally do not believe in it). In the second - he was taken out from under his blow. This is more like the truth. If Edward Anatolyevich really died - he cherished the memory. If alive - health, luck, lucky stars and long life. But the sediment from that betrayal of all those who fought in Chechnya, still remains. And not only them. Indelible sediment.
In general, the first Chechen will enter the newest
history
Russia as the most corrupt war. Betrayal here sometimes reached some cosmic scale. If Chechen fighters competed in pathological super-cruelty against Russian captives, then many Russian high-ranking politicians and military competed in meanness and corruption. There were a lot of reasons for this: the country cracked under the iron heel of the oligarchs and the ever-dying president, the army felt abandoned, the Western-bought and Russian media outlets poisoned it extremely viciously ...
In the army, everyone sold what he could and sold everything that is badly lying. Ensigns pushed military property to militants, officers sold military secrets and top-secret information. It got to the point that officers began to sell soldiers into slavery to militants. The infamous 136-I Buinaksk motorized rifle brigade especially distinguished itself in this disgraceful field.
That was, that was. From the song you can not throw out the words. And not the fact that all this horror in the wars of the future will not happen again. As Edward Ulman himself used to say in his own time, "and again the adversaries learned about our cunning intentions, and the villains again sold the information insidiously ..."
When the militants of Shamil Basayev left the besieged Grozny, the KGB managed to use the fact of universal corruption to their advantage. An "drug addict" ensign was brought to the militants, who for one hundred thousand dollars promised to take them out of the encirclement. Having received "fake" dollars (they could not be otherwise), he led the separatists right on the minefield (he himself "suddenly" disappeared in the prepared passage at dusk). Basayev was saved only by the fact that the militants, realizing that they had fallen into a trap, began to throw mines in human waves. With their bodies torn apart in bloody shreds, they streamed Basayev on the path to freedom and life. Nevertheless, the "shaman Shamil" lost his leg there ...
Council first. If you feel that madness has set in high offices and chaos - be careful. During the chaos of the boss is not up to you. You have different goals and objectives. You have to win and survive. The bosses - to keep your seat. Suspend his boss. Take the chair of a senior chef. Nestled in the high spacious rooms with views of the Kremlin. Specifically enriched - even at the cost of your life.
And from now on you go to parallel universes. They do not intersect, although they know about the existence of each other. But no universe will notice the loss of another. Not even tremble.
How do I know that you have betrayed (or sold)? How to understand that the authorities decided to play the game "Inglorious Bastards" or "Secret Generals' Party" and gave you a black mark? How to calculate that the score of your life went for hours (or already for a minute)?
There are no universal saving recipes for this. You must feel this danger with your bestial spinal scent. I must understand the "ambush and zamanuha" in the general atmosphere that has developed around you, in a suspicious social vacuum. By shifting or diverted eyes and nervous behavior of the authorities. According to the proposal for some reason, "pass the personal
weapon
"And go for a walk with supposedly friendly militants to the nearest village, etc. If you suddenly began to communicate with you as a person sentenced to death or as a living corpse - this is also an indicator.
And what to do after that? The question arises in full growth.
The first. Check out the local fabos. Pour them your suspicions. "Clerical" betrayals do not like. They are punished cruelly. And they themselves were seen in the bases against their own never been - for both Chechens. They should help. And not only a kind word, but a concrete matter. Trust them. Let them play their own game in this rotten story. But in it you may have to portray bait or decoy duck. Not very nice. But living with the feeling that you are planning to be slaughtered is even worse. Now there is no need for positive emotions - it is necessary to "embroider" a rotten situation.
"And if the FABs are" dead "? - you ask reasonably. Or just stupid? Or they have a business trip ends, and they are not up to you - they are already living demobble. This also happens ...
Then get out of the game. Sharp. Suddenly. If before that "they were playing you", now the player is yourself. Maybe one of his comrades will help you. But they, too, may not be near. Or they simply will not understand what is the matter. Like, you have a ghost, brother, false fears ...
In this case, disappear, evaporate, dissolve in lilac fog. Was you - and not you.
And then be reborn. Only in new quality, with new documents, new appearance and preferably in a new place. Documents will help you straighten the "office" or criminals. But it is dangerous to get involved with the latter (if among them there are no those whom you unconditionally trust - friends of childhood, close relatives, etc.). For all the other gangsters, you're just a cash cow. Your fate is deeply uninteresting to them. But your money is very. And if you do not like something - they will surrender you just as they saved, without even sweating. Or (even worse) they will make you an offer that you cannot refuse - taking into account your fighting skills. They will offer to work as a "cleaner" of competitors, for example ... "Brother, you shoot well, right? Right before our eyes, I signed the machine gun on the target ... Will you help your children? "
There is another option - go to the PMC. There you are quickly and efficiently "legends". And unnecessary information also does not "leak." You don't care about your life now, at least for good money.
Theoretically, there is another "escape route" - to enlist in some foreign legion. But taking into account the current foreign policy situation, this will most likely come out sideways - you will become involved in some "2.0 Skripale case".
And there are still enough hot spots in the country - in the same Donbas. It is better to fight for your people and for your country than for others. The oath is not a wife, she is a sacred thing, she cannot be changed. All over the world it is so accepted ...
But in any case, if you decide to sacrifice (and you, of course, against), your life made a sharp twist and went into a tailspin. Your task is to get out of it with the least loss. So be on the lookout. And get ready for change - sharp and quality.
And further. There is one wise Latin saying: "Memento mori" ("Remember death"). So it is here. If the authorities started some kind of muddy game, remember the betrayal - to avoid death.