Last in the series? In Zelenodolsk laid MRK project 21631
The ceremony of laying a small rocket ship project 21631, called "Stavropol", was held today at the Gorky Shipyard in Zelenodolsk, reported in the department of information and mass communications of the Ministry of Defense of the Russian Federation.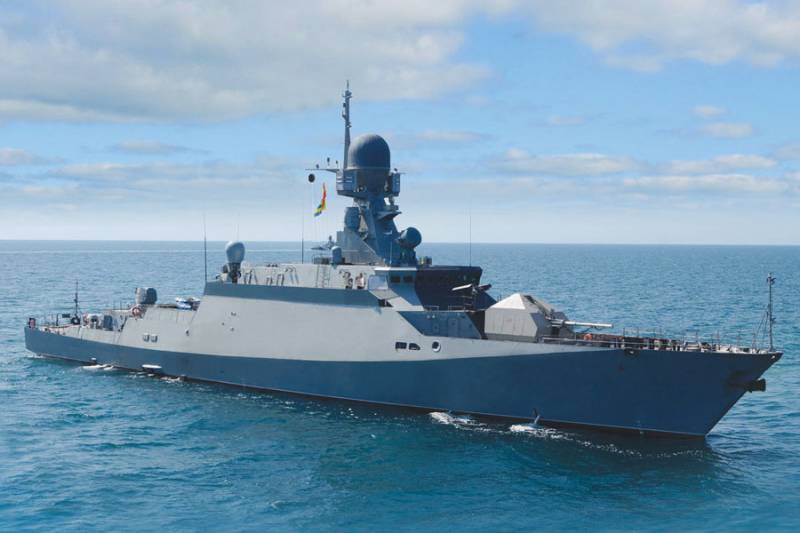 The Deputy Minister of Defense Alexey Krivoruchko, representatives of the Main Command of the Navy, as well as representatives of the Government of the Republic of Tatarstan attended the ceremonial ceremony. As it was reported at the Zelenodolsk shipyard, the mortgaged Stavropol MRK will be the twelfth 21631 ship under construction at this plant.
It must be recalled that six ships of this project are already serving in the Naval
fleet
Of Russia. Of these, the leading Sviyazhsk and serial Uglich, Veliky Ustyug are part of the Caspian flotilla, Zeleny Dol and Serpukhov serve in the Baltic, and Vyshny Volochek has recently joined the Black Sea Fleet.
At present, five more ships are being built at different stages of construction at Zelenodolsk Shipyard, not counting the Stavropol pledged today, this is the Orekhovo-Zuevo, Ingushetia, Grayvoron, Grad and Naro-Fominsk.
The 21631 "Buyan-M" IRAs are multi-purpose river-sea type ships equipped with modern weapons, including eight high-precision Caliber cruise missiles. Displacement - 949 tons with a length of 75 meters and a width of 11 meters. Maximum speed - 25 nodes. Navigation range - 2500 miles, autonomy - 10 day. Crew - 52 person.
The six ISCs currently at the construction and completion stage, unlike the first six copies, will be armed with the Pantsir-M naval version of the ZRPK.
Ministry of Defense of the Russian Federation