People or consumers? What happened to the veteran who was refused to be hospitalized by an ambulance crew?
Scandal with amazing inhumanity
stories
with a veteran of the Great Patriotic War from the Yamalo-Nenets Autonomous District is gaining momentum. We are talking about 92-year-old Vladimir Nikolayenko, a resident of Novy Urengoy, whose relatives summoned an ambulance in connection with the deterioration of the veteran's health, but for several hours could not get his hospitalization from the medical staff.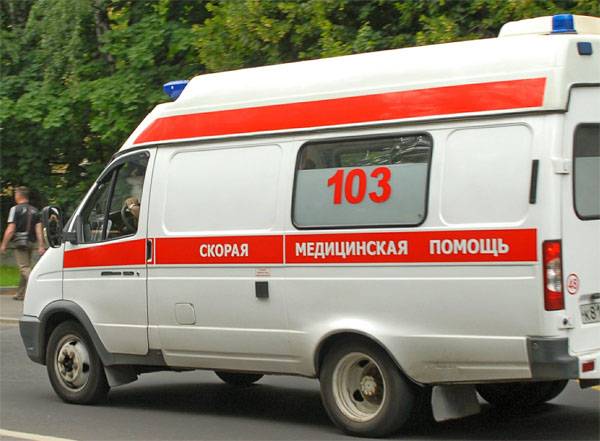 About this blatant case a few days ago told the regional branch of the Communist Party in the YNAO. On the party site was told about the development of the situation.
It turned out that the ambulance team, which arrived at the residence address of Vladimir Nikolayenko, for about three hours refused to take a WWII veteran to the clinic.
The daughter of a veteran says that the ambulance paramedic stated that "such an emergency is not necessary when the patient dies in their car." The ambulance team made such a statement, despite the fact that the attending physician issued an order for the elderly man to be hospitalized immediately.
Only after more than three hours after the arrival of the ambulance and against the background of emotional negotiations with unfortunate doctors, the patient was still hospitalized. Now he is in the intensive care unit, as reported
RIA News
.
In connection with the incident, the local investigation department of the IC of Russia began to check the actions of physicians. In the emergency department, Novy Urengoy stated that the very representatives of the medical assistant brigade, who refused to hospitalize the veteran, were dismissed from their posts.
The regional prosecutor's office has joined the examination of the blatant case.
And here it's not so much a question of criminal law as a question of humanity, that suddenly short-term well-being becomes higher than the life of a person who did not spare himself during the war years, including those Yamal medical assistants who came to light in peacetime.
http://www.globallookpress.com