The media in South Korea published materials that talk about the creation of a tripartite group to study the issues of transportation of goods from East Asia to Europe. We are talking about a group that plans to discuss the possibility of using the Trans-Korean Railway, which will allow to deliver cargo from the ports of the Republic of Korea through the territory of the DPRK to Russia, and then to Europe.
The first stage of consultations on this issue is to be held on July 13 in North Korean Rajin, where the official delegation from South Korea will arrive. This delegation will be led by the head of the so-called northern economic cooperation committee of the Republic of Kazakhstan, Son Yeon Gil.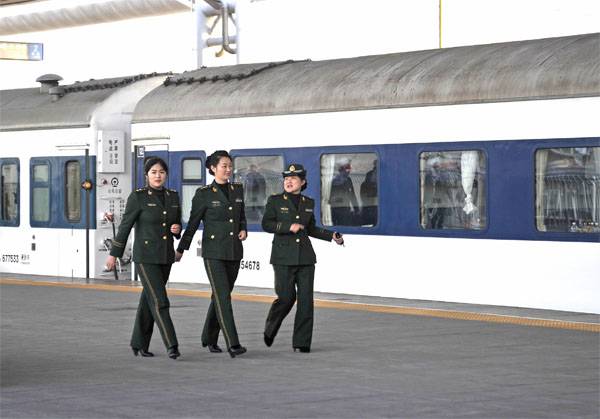 Official Seoul has expressed interest in using the railway, which would allow to transport goods through the territory of the DPRK. The route itself is a combination of the South Korean branch with the North Korean port of Rajin, which has a special status, and further with the Russian Hassan.
It should be noted here that last month the presidents of Russia and South Korea put their signatures under the most important memorandum on the unification of the Trans-Korean Railway with the Trans-Siberian Railway. The total cost of the project is about 3,5 billion dollars, while in Seoul we are sure that the return on these investments may turn out to be super-fast due to the volume of cargo that can be transported through North Korea and Russia to Europe and back.
Recall that this is not the first attempt to combine the Trans-Siberian Railway with the Trans-Korean Railway, but earlier all these attempts rested against various obstacles, primarily of a military-political nature.