In the United States started selling "pistol-smartphone"
In the United States, the long-awaited sales of the new "pistol-smartphone" started. The company Ideal Conceal, two years after the announcement of this gun, produced serially "several hundred" cell phone pistol and began to send the first copies
weapons
customers, reports "Warspot" with reference to the guns.com portal.
"Pistol-smartphone" looks little different from the phone
The idea of ​​creating a gun that looks like a smartphone was put forward by American Kirk Chelberg in 2016. The prototype of the gun, called cell phone pistol, caused a huge stir in the United States. The gun does not contradict American law. From a distance of several steps, it is indistinguishable from a real smartphone. According to its design, according to the developers, the pistol-smartphone is a classic Double Deringer in the .380 caliber. A dual-shot pistol really looks like a mobile phone and a person who is not familiar with this type of weapon will never guess about it.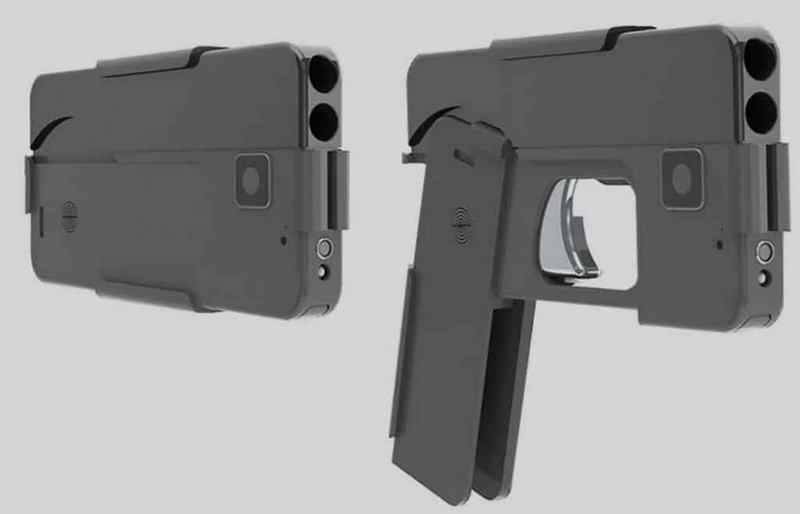 At present, smartphone-guns are sold only to those who have made a pre-order. The cost of a cell phone pistol in the US is 500 dollars. A special holster was invented for the pistol, which will be launched later.