The leader of the Ukrainian presidential rating, Yulia Tymoshenko (rating is about 24%), commented on the performance of the so-called Minsk and Norman formats. According to Tymoshenko, who spoke on the ICTV channel, these formats have shown their inefficiency. At the same time, the leader of the Batkivshchyna Party declares that for Ukraine the top priority is to end the war. And in order not to drop her growing rating on Maidan Ukraine, Tymoshenko added that "Russia is an aggressor country."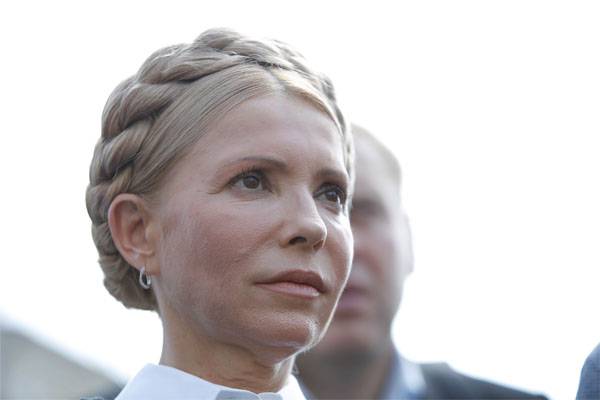 From the statement of the Ukrainian people's deputy:
The Kremlin, Russia is the aggressor country that launched the war against Ukraine. Today, the occupied Crimea and Donbass. We have political and military prisoners. We are, in fact, in a state of war, and this aggression continues. But we need negotiations at the diplomatic level, the observance and tightening of sanctions in order to reach agreements and get rid of aggression.
According to Tymoshenko, you need to return to the Budapest format defined by the memorandum of the same name.
In addition, Tymoshenko added that it is necessary to continue to improve and strengthen the Ukrainian army, which "collapsed over 20 years."
Nardep VRU noted that for Ukraine today it is important not to allow the West to divide the issues on the Crimea and Donbass. The current state of affairs Tymoshenko called the "shadow legalization of the occupation of the Crimea." According to one of the main opponents of Petro Poroshenko, "we can not allow the West to do it."
Recall that a few years ago, Tymoshenko called for "shooting Katsapov with nuclear
weapons
».