President of Ukraine Petro Poroshenko, who blames Russia for all the troubles of his country, has finally found the only way to resolve the multi-year military conflict in the Donbas. According to the Ukrainian leader, for the cessation of hostilities, all you need is to "seal" the border with the Russian Federation. This statement is published on the official website of the Ukrainian president.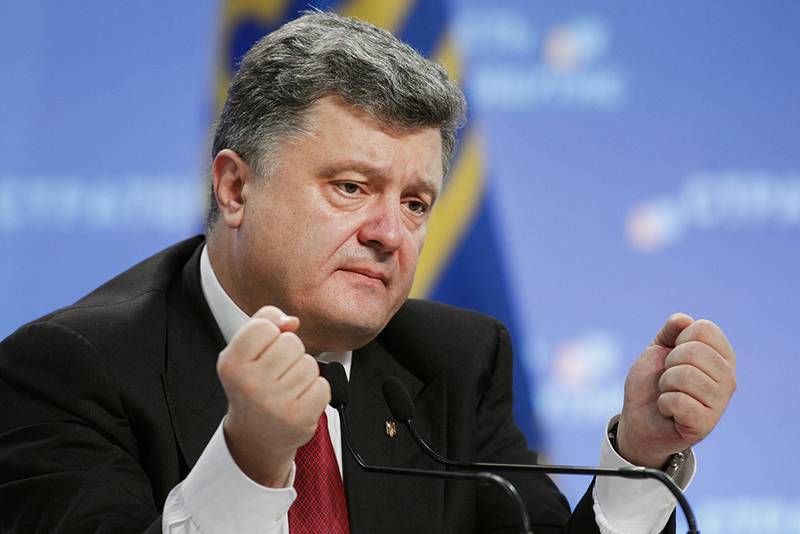 In his proposal, Poroshenko declares that the only way to stop the fighting and drastically change the situation in the Donbas today is to "seal" the sections of the border with the aggressor country uncontrolled by Ukraine and thus ensure the implementation of the Minsk agreements. In addition, Poroshenko adds, throughout the territory of the self-proclaimed republics, including the border with Russia, there must be UN peacekeeping forces. The Kremlin should go to the deployment of peacekeepers throughout the LDNR and the border with Russia, Poroshenko added.
Recall that earlier Poroshenko said that he considers the deployment of the UN peacekeeping forces throughout the territory of the self-proclaimed republics the main task, and Moscow's consent to this was called a test of the veracity of its intentions. Russian President Vladimir Putin agrees to the UN peacekeeping force entering the territory of Donbass, but they should be located on the line of demarcation, and not throughout the LDNR.