US media: Trump, in an interview with Putin, called his advisers stupid
American newspaper
The New York Times
published with the material on the March telephone conversation of the American and Russian presidents. One of the issues on the agenda then was about individual representatives of the US presidential administration, who strongly recommended Donald Trump to abandon the very idea of ​​calling Vladimir Putin. Recall that Trump called Putin to congratulate him with a convincing victory in the presidential election.
After some time, a statement appeared in the American press, in which it was reported that Trump had ignored the recommendations of his advisers, who dissuaded him from the idea of ​​congratulations to the Russian president.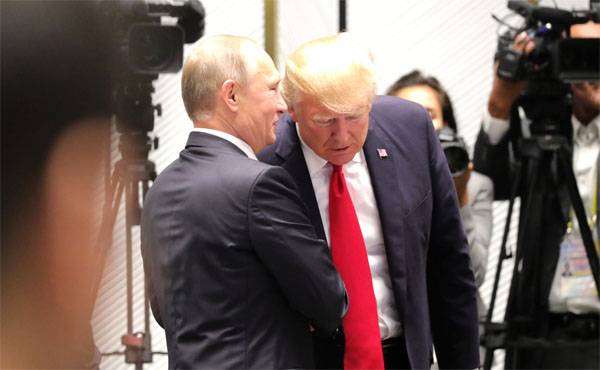 Now NYT publishes some details of Trump's response to advisers 'recommendations. At the same time, it was noted that the American president expressed his opinion on this matter in that same telephone conversation with Putin. If you believe the New York Times, then Trump drew the attention of his Russian counterpart to the fact that he was advised not to call, but he made a different decision. During the telephone conversation with the President of the Russian Federation, Trump also called his advisers stupid and noted that "you need to listen to their stupid advice less." The plot of the "Mowgli" Kipling ... Earthworms did not call?
Recall that the first bilateral meeting between Vladimir Putin and Donald Trump is scheduled for July 16. It will be held in Helsinki and will be devoted to a number of topical foreign policy issues, including issues such as conflicts in Ukraine and Syria. In the United States, they are promoting the fact that Trump is simply obliged to discuss with Putin the issue of "unacceptability of interfering in American elections."
http://www.globallookpress.com