Russian Security Council Secretary Sergei Patrushev held a meeting in Sevastopol on Monday, the press service of the Russian Security Council reported. During the meeting, issues of law and order in the Republic of Crimea were discussed.
Nikolai Patrushev said he was concerned about the criminal situation on the peninsula, because, in his opinion, it continues to be "difficult." The number of serious crimes in the country has recently increased, while the detection rate of criminal cases continues to be low.
Patrushev also noted a high level of corruption, which is observed in the field of procurement for the needs of the state and municipalities. "About a couple of thousand violations in the field of anti-corruption legislation," the Secretary of the RF Security Council noted.
The secretary of the Security Council of the Russian Federation expressed the opinion that one of those organizations that contribute to the growth of crime in the Republic of Crimea is the so-called "Majlis of the Crimean Tatar people", controlled by the deputies of the Verkhovna Rada M. Jemilev and R. Chubarov (* Mejlis is an extremist organization banned in the Russian Federation) .
Patrushev:
The radical leaders of the Majlis of the Crimean Tatar people, while abroad, express their readiness for provocative actions, including the commission of sabotage and terrorist acts (on the territory of the peninsula).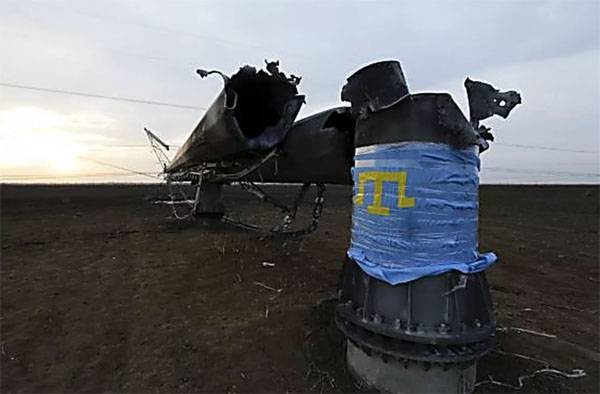 A well-known example is the undermining of power line poles on the border with the Crimea several years ago.
According to Patrushev, potentially dangerous and important objects in the Crimea are not sufficiently protected from possible terrorist attacks. The reason for this situation, according to Patrushev, is in many respects the lack of funding, which at this stage does not allow the implementation of the Safe City hardware-software complexes (APC) in the republic.
For your information:
Today, the "Safe City" hardware-software complexes play an important role in increasing the level of security in various areas of urban life and anti-terrorism protection in crowded places. They include a video surveillance system, a mobile law enforcement monitoring system, and a network of fixed emergency points. Employees of the city police department centrally provide these systems.
It is noted that, despite the difficult situation of a criminogenic nature, law enforcement agencies on the peninsula are trying to improve the work to curb illegal acts.