The Croatian Football Union decided not to limit itself only to a warning to the admitted saying "Glory to Ukraine" and "we won for Ukraine" to the player and scout of the Croatian national team at the World Cup 2018. In HFS (Croatian Football Union) they decided to send home representing the coaching staff of the national team Ognjen Vukojević home, not allowing him to continue his participation in the World Cup.
Vukojević, who made the cries for the camera along with the Croatian national team player Domagoj Vidoy, said that he was making "any decision" of the HFS.
From the statement of Vukojevic:
I do not want to somehow burden the team before the most important semi-final. Once again I will say: in my statement there was no political connotation. We just once played for Dynamo Kyiv. But at the same time, I understand that his (statement) can be interpreted differently. I'm sorry about what happened. I apologize to the Russian fans who could interpret my statement differently than what I understood by him.
HFS, in turn, apologized for Vida and Vukojevic to FIFA and to Russian fans.
Apparently, this ugly
story
with the members of the Croatian team obviously had a negative impact on the entire Croatian team and on the HFS, who decided to try to alleviate the situation.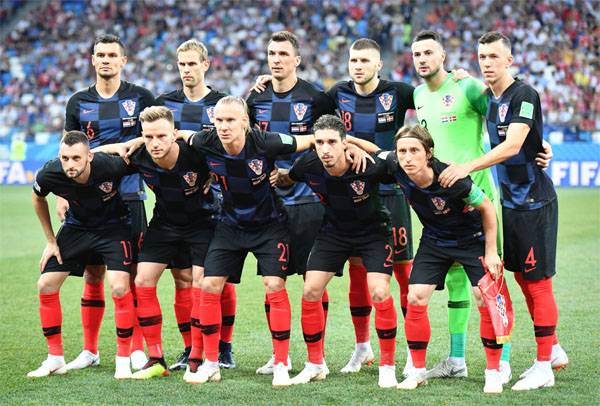 Additional disciplinary measures in relation to the defender Domagoya Kinds of HFS has not yet been applied (except for a warning to prevent such statements).
Recall that at the initial stage of the tournament in the Croatian team already had a scandal. Football player Nikola Kalinich refused to enter the field, declaring that he had an injury. He was sent to Croatia, depriving further opportunities to play for the national team.