Zakhar Prilepin explained his departure from the post of the Zamkombat Armed Forces of the DPR
I came from Donetsk
news
that the famous writer, who had become (in 2016) the deputy commander of one of the units of the Armed Forces of the DPR, in his time, Zakhar Prilepin decided to resign as a deputy commander. An explanation of his step Prilepin published on the pages of the Russian edition
"Free press"
.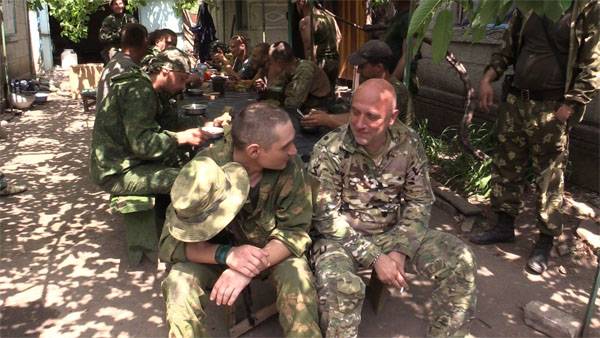 According to Zakhar, the starting point for a decision for him was Vladimir Putin's statement, in which he warns Ukraine about the inadmissibility of attempts to exacerbate the situation in the Donbas. True, the statement of Vladimir Putin concerned the period of the World Cup.
Zakhar Prilepin adds that he is also sure that Petro Poroshenko is afraid of the situation.
Prilepin argues that there is no "enthusiasm" even for the so-called do-it-yourself, and therefore they "calmed down".
Prilepin:
One cannot say that there is complete silence on the Donbass fronts - but the confrontation is minimized; in four years I don't remember that. Everything suggests that decisions are made by others: neither this nor that side will attack, the main battle will be under the carpet at the time of the election of the Ukrainian president.
According to Prilepin, Poroshenko will appeal to Putin and Trump with a request that he "not be drained". At the same time, the now former combatant of the Armed Forces of the DPR adds that the presidents of Russia and the United States will discuss the further fate of the current Ukrainian president.
Zakhar Prilepin in his article for the Free Press noted that he had come to the Donbass with a "modest desire to return to Slavyansk." At the same time, Zakhar notes that his desires and resources for this were not enough at the moment.
In summary:
So, we must be able to wait.
Zakhar Prilepin also notes that two years later his battalion was transferred to the "rocket" status, adding that this is "not my specificity".
https://www.facebook.com/zaharprilepin