Rosgvardiya ordered 26 sniper rifles CB-98
26 sniper rifles CB-98 caliber 7,62х54 will receive Rosgvardiya in accordance with the contract concluded with Concern Kalashnikov JSC (part of Rostec State Corporation), Interfax reports with reference to the information placed in the SPARK-Marketing system.
According to the contract, rifles must be delivered before November 20 2018. The agreed amount under the contract is 8 million rubles.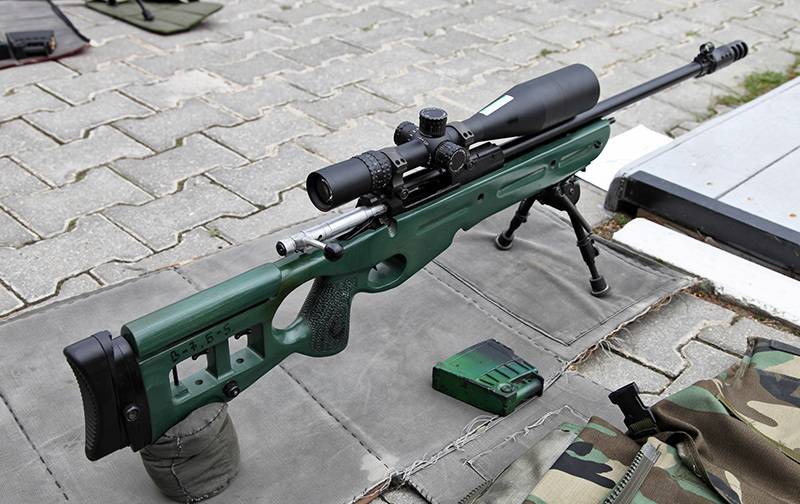 CB-98 (Index GRAU - 6B10) - Russian shop sniper rifle, was developed by the team of Izhmash (now - Concern Kalashnikov JSC) under the leadership of Vladimir Stronsky in 1998-2000 on the basis of the Record-CISM sports rifle.
Weapon
Designed for high-precision destruction of enemy manpower at ranges up to 1000 meters. In 2013, the weapon underwent a slight modification: instead of a stock of high-strength multi-layer
aviation
plywood, weapons received a box of aluminum alloys.
The total length of the rifle is 1270 mm, weight with a telescopic sight and quick-release tactical silencer - 7,8 kg. The CB-98 rifle uses manual reloading. The standard for it is an optical sight of multiplicity 3-10X 1 ПХNUMX "Hyperion". To power the rifle used shop capacity 69 cartridges 10x7,62R.
It is used by special units of the Ministry of Defense, the Ministry of Justice, the Ministry of Internal Affairs, the FSB, the Rosguards.