India is ready to return to the FGFA creation project. True, under certain conditions
India does not consider the issue of creating the fifth generation FGFA fighter on the basis of the Russian Su-57 jointly with Russia "finally closed", writes the Indian edition of the Press Trust of India, citing Indian high-ranking sources.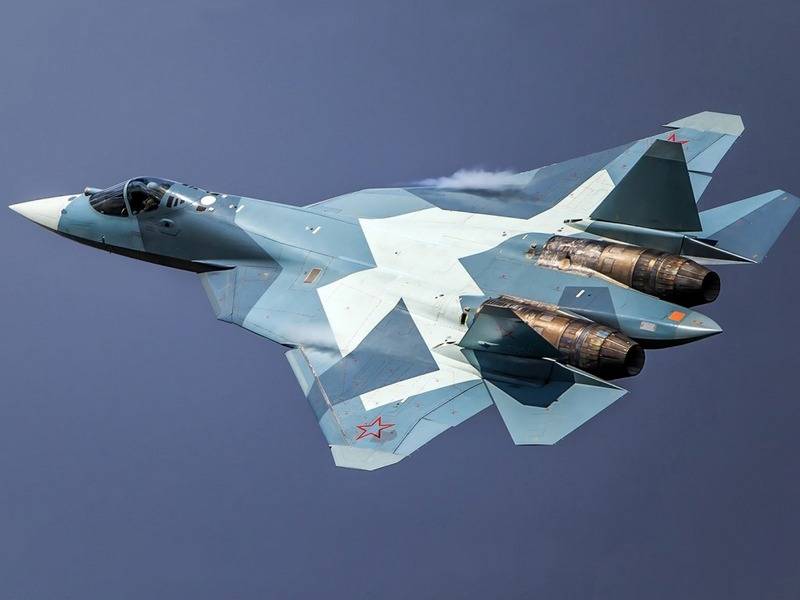 According to the publication, at present there are disagreements between India and Russia over the distribution of the costs of the project. In addition, the Indian side is not satisfied with the technology of aircraft construction and the number of vehicles that should be built as part of the FGFA project for the Indian Air Force. According to the Indian side, the cost of New Delhi for the project is too high, but India is ready to return to the project if there is a redistribution of costs between the participants. About this, the newspaper writes, India has allegedly informed Russia. And although today there is no "progress in this matter," the Indian side "has not yet closed the door to this project."
Recall that at the end of April of this year, India officially announced the withdrawal from the project to create a new fifth-generation fighter FGFA, explaining that the program is too expensive and costs about 30 billion dollars. In addition, the Indian side claims that Russia does not have any unique technologies to create a fifth-generation fighter.
Ministry of Defense of the Russian Federation