In France, decided to replace the police snipers
robots
. The first successes are already there, the French company SD4E has demonstrated a mobile robotic platform on which a high-precision sniper system is installed.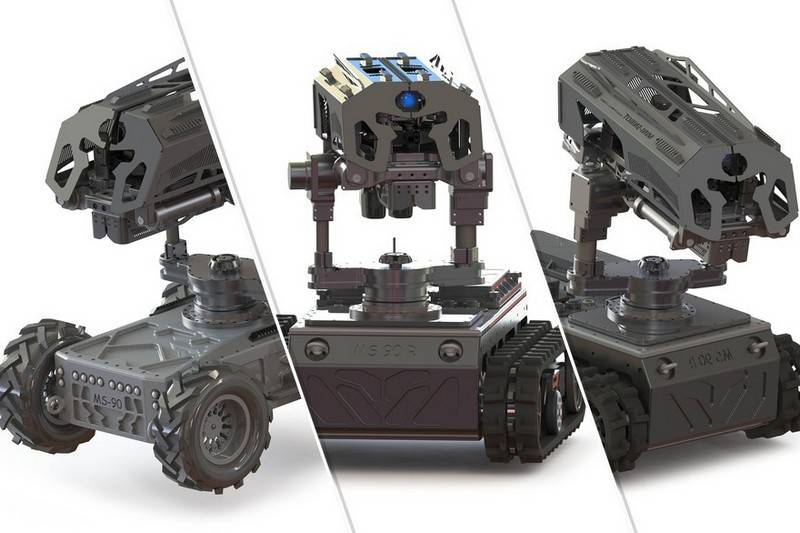 The platform received the name Snibot from the developers and, as the representative of the company Michel Yakovleff claims, this robot has "hyper-accuracy". According to him, he is guaranteed to hit the same point on the body with several shots from a distance of 200-300 meters. In this case, as conceived by the creators of the platform, the main task of the robot is not to destroy the offender, but to neutralize the threat. The program of the robot "prescribed" a ban on the defeat of the torso and the human head, allowed shooting only at the limbs. There are no TTX platforms, neither the caliber of the sniper complex, nor the rate of fire, nor other technical details are known.
The SD4E company positions the Snibot robotic sniper platform as a means of protecting important sensitive objects, and, according to the developers, the robot can be used in police operations, as well as involved in combat operations.