From Syria, there were reports that the air defense of the CAA shot down an Israeli Air Force aircraft. The SANA news agency claims that Israeli military aircraft participated in the attack on the T-4 base of the Syrian air force. This air base is located in the province of Homs.
It is noted that the T-4 air strike on Israeli combat aircraft (their number is not reported) was delivered from the airspace of Syria.
Before the anti-aircraft defense systems of the SAA were used on one of the Israeli air forces, several Israeli-made aircraft were also shot down.
aviation
air-to-ground missiles.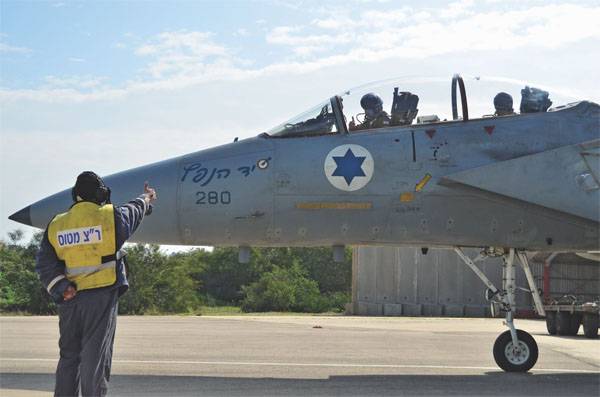 It is noted that after attacking the plane, Israeli aviation means urgently left the airspace of the SAR.
It was added that air strikes caused damage to the infrastructure of the air base.
The Israeli military command has not yet commented on the statements of the Syrian side. There are no comments about the basis on which the Israeli aircraft entered the Syrian airspace.
For reference: T-4 (Tiias) - the largest Syrian Air Force base. In Israel, they have repeatedly stated that Iranian and pro-Iranian forces are trying to expand their presence on this base.
None of the parties, including the Syrian, reports the fate of the downed Israeli aircraft and its crew.