The head of the Russian delegation at the session of the OSCE Parliamentary Assembly, Deputy Chairman of the State Duma Peter Tolstoy called the event of a delegation of American parliamentarians on the case of politician Boris Nemtsov killed in 2015 in Moscow a political PR stunt.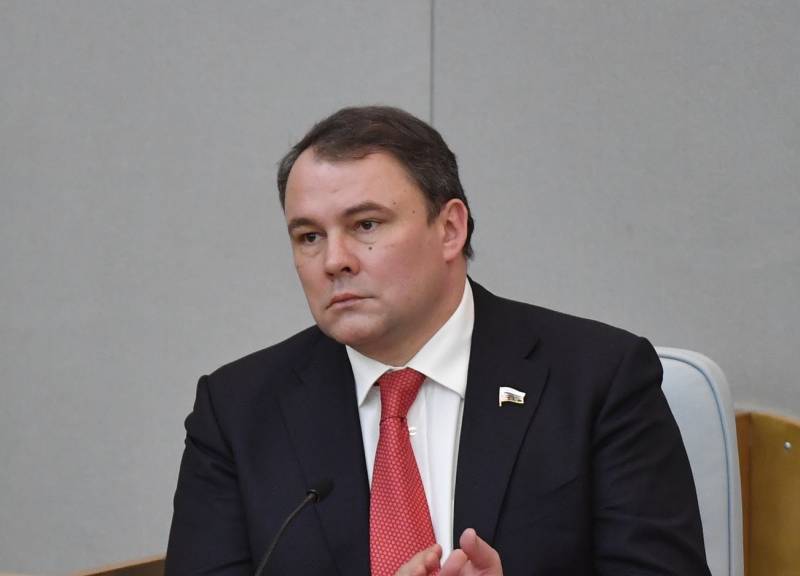 On Sunday in Berlin on the margins of the OSCE Parliamentary Assembly held an event organized by the American delegation, dedicated to Boris Nemtsov.
The daughter of the deceased politician Zhanna Nemtsov, his associate Vladimir Kara-Murza, Jr., and lawyer Vadim Prokhorov spoke to the audience. The OSCE PA Chairman George Tsereteli (Georgia) also took the floor. All speakers called for support of international pressure on Moscow in order to achieve an "impartial" investigation and identify the customer of the crime.
Well, firstly, it's just a PR action supported by certain groups, and yet it would be nice if the colleagues 'words about the political assassination were confirmed by the facts, Tolstoy said.
And, secondly, the world community still does not know, "who ordered John F. Kennedy," he noted. Who killed him is known, and in whose interests - no. Therefore, the delegation from the United States probably "should have addressed this issue as more urgent," added the deputy chairman of the State Duma.
As for Tsereteli's speech, he, like the others, according to Tolstoy, performs a "political PR stunt".
If the daughter of Nemtsov really wants to find justice and sort out
stories
murder - and there is no doubt about its sincerity - "then all the ways to this are in the Russian Federation, and not on the OSCE platform," quoted Tolstoy
RIA News
.
The Russian delegation did not participate in the event.
Recall Nemtsov in 1990-x held a number of high posts in the Russian government, in the 2000-i joined the ranks of the opposition. Killed in February 2015 on the Bolshoi Moskvoretsky Bridge. In this case, sentenced to imprisonment 5 people. The minimum term is 11 years, the maximum 20 years.
The Investigation Committee continues to investigate the case, which was singled out in a separate proceeding, in relation to the alleged organizer and customer of the murder of Ruslan Mukhudinov, who is internationally wanted from 2015.