In Kiev, came up with a "superkhod" for the early entry into NATO
As long as Ukraine has territorial problems, NATO does not shine for it, but there is one super-move, leads
apostrophe
opinion of the head of the Center for Army Studies, military expert Valentin Badrak.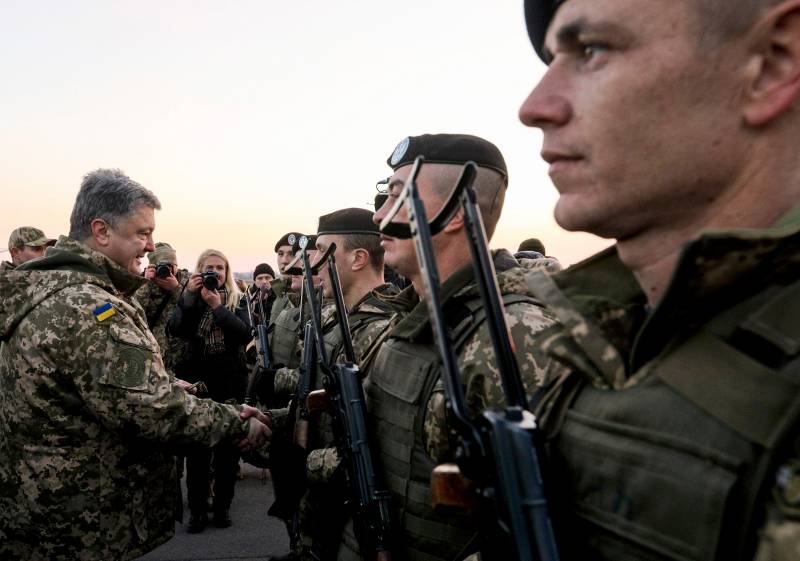 In June, the Parliament passed a law on national security, developed with the participation of experts from the US and the EU, which is a huge step towards Ukraine's entry into NATO, but this is not enough, Badrak said.
According to him, there is, of course, a super-move, but it's hard to say whether the Western countries decide on it. For this, it is necessary to "get very close to the West".
The super-move is a deployment on the territory of Ukraine, for example, the United States missile defense base with several Patriot divisions, as well as a barrier from NATO units, he explained.
And then, please, you can come to NATO. Ukraine will then be better protected than the Baltic countries, than Bulgaria, even better than Greece, because Ukraine has its own forces, hardened in the war, enough
he declared.
And then, Kiev should receive from the US not $ 300 million of aid, but a billion, and every year. This is not just money - it is a technological and psychological aspect. For some reason, it is possible to assemble modern planes and helicopters in Turkey, but it is impossible in Ukraine, the expert noted, complaining that Washington apparently continues to regard Ukraine as a "slightly abandoned, forgotten, third-rate" country.
We must work to change the rhetoric, go to another level of quality. Then everything will work out, said Badrak.
Recall that in 2014, Kiev declined from its non-aligned status and determined its entry into NATO as a goal of its foreign policy. However, Western experts at that time noted that Ukraine would need at least 20 years to join the alliance.
http://www.globallookpress.com