Just one step was not enough to the semi-finals. Thanks for playing!
Have we, the fans of the Russian national football team, waited a month ago that with our whole heart and soul we will expect our team to perform in one fourth final? In one second final? That would be too self-confident, we thought. But ... In fact, up to one second final was so close that words are difficult to convey. Only one successful one penalty. Only one.
The Russian national team, and this is a fact, gave all the fans a real holiday. Under the leadership of Stanislav Cherchesov, reach the quarterfinals and play athletic, bright football with one of the European giants - the Croatian team, where the names of the starting lineup alone made many teams in this tournament openly pass.
Opened an account, then could not keep their advantage. Missed a few minutes. Second half - the same account. Extra time in the first half of which we skip. It seemed that this was the outcome. But no. Fernandez's magnificent blow from the filing of Dzagoeva returned the intrigue and transferred the game to its lottery version - a penalty shootout. Again, our goalkeeper was at the height. However, two inaccurate blows still made it impossible to watch the new fairy tale - the Russian football team in the semifinal of the World Cup.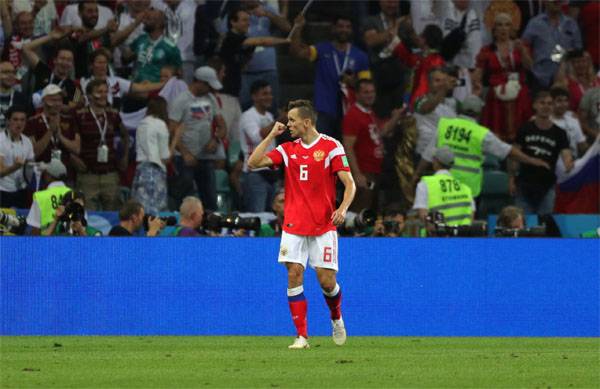 However, despite this, it is safe to say that our team did not just play for the fan, she left all her strength on the football field, fighting in the literal sense of the word until the last second. And because only this way: Thank you guys! Thank you, Cherchesov!
The Russian national team instilled hope that football in our country will bring us bright victories, including in other major tournaments. Without superfluous pathos - and this hope is great, like the achievement that our football team accomplished in the home championship of the planet.
http://www.globallookpress.com