The Indian Air Force needs new aircraft. Several leading aircraft manufacturers, including the Russian United Aircraft Building Corporation (KLA), responded to the Indian proposal to participate in the tender for the supply of 110 fighter aircraft in the number of pieces, according to Business Standard.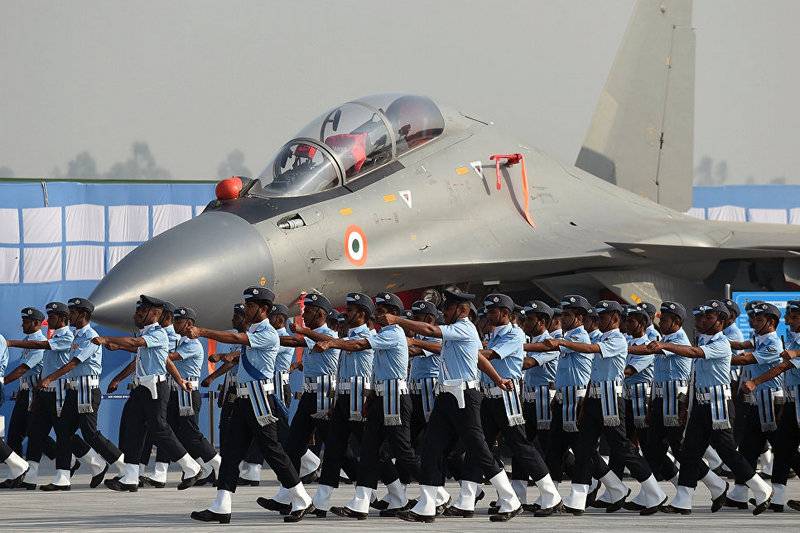 As the newspaper writes, the Indian offer, which expired on 6 on July 2017 of the year, was answered by six companies that offered the following fighter models to the Indian Air Force: Russian MiG-35, American F / A-18, European Eurofighter Typhoon, French Rafale, American F -16 Fighting Falcon and Swedish Gripen E. At the same time, the first four models are twin-engine fighters, and the F-16 and Gripen E are single-engine fighters.
At the first stage of the "fighter competition", which can last up to six months, the Indian side will consider all the proposals, after which it will determine three or four fighter models, among which the choice will be made. The winning company, under the terms of the competition, must supply the Indian Air Force 17 fully combat-ready fighters, and the rest 93 must be built in India under license. In addition, the winner of the tender should be responsible for the training of pilots and technical staff.
The cost of the contract is estimated from $ 9,7 billion to $ 19,4 billion - depending on which aircraft will be preferred, reports TASS