Organization for the Prohibition of Chemical
weapons
a few months after her trip to the liberated suburb of Damascus (the city of Duma), she finally published some semblance of a preliminary report. Recall that the mission of the OPCW worked in the suburbs of the Syrian capital, trying to find out whether chemical weapons were used there or not.
The delay in the publication of the report indicates that the facts found in the Syrian Duma did not suit those who initially accused Assad and the CAA of using chemical weapons against civilians. Apparently, they were looking for options for attracting behind the ears of a more or less suitable "theory".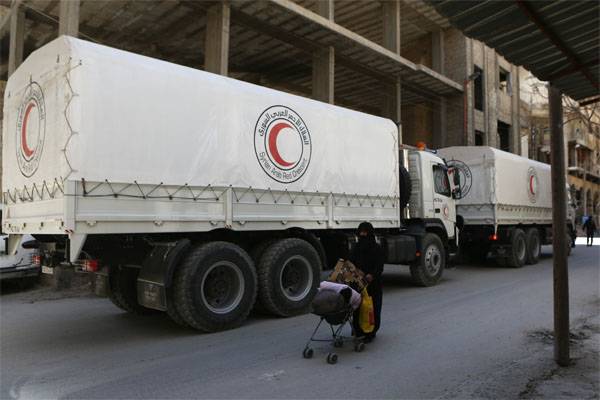 Thus, the report stated that biomaterials, soil samples and bodies of the dead were investigated. No traces of neuroparalytic substances were found. But it adds that "in two places" traces of "chlorine-containing organic substances" were found. The fact that it is for organic chlorine-containing substances and in which particular "two places" is not reported.
It was noted that the samples of these substances were only now decided to be transferred to the laboratory for research. This is almost three months after the start of the mission in Eastern Ghouta! In this regard, the question arises: if "traces of chlorine-containing substances" were discovered only now, then what then in that case have the OPCW specialists investigated all these months? If they (traces) were found immediately after the start of work, then why only now did they decide to transfer to the laboratory?
Separately added that the mission of the OPCW should not be expected to call those who used poisonous substances. It is noted that its main goal: to find out whether these substances were used or not.
As you can see, the OPCW itself has driven itself into a corner from which it is trying to find at least some acceptable way out for itself. By the way, the report does not say anything about staged shots of the so-called "White Helmets" in Eastern Gute.