Well, for the duties ... China officially entered the trade war with the US
If, until today, the phrase "the trade war between China and the United States" might have seemed like a media scary, now it is taking on quite real outlines. From today, official Beijing imposed duties on more than eight hundred American goods. The total amount of import duties for the US economy will be more than 34 billion dollars.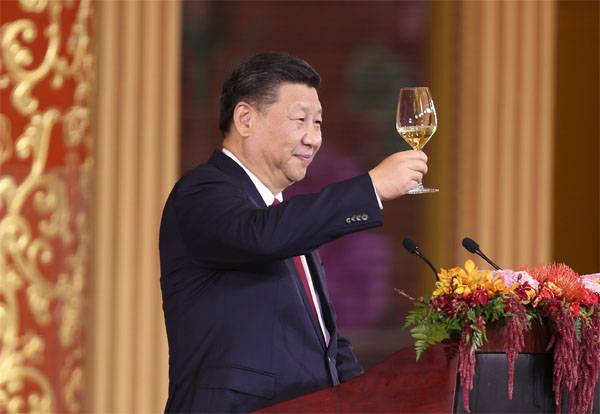 It is reported that 818 products manufactured by companies from the United States of America came under the Chinese response program of duties. In this case, the level of fees amounted to 25%. It was previously stated that China introduces duties on approximately 650 US products. Among these products are electronics and household appliances, a large segment of food and hygiene products. We are also talking about petrochemical products, vehicles and agricultural equipment, medical equipment, products for the energy sector and various types of industry.
Earlier, the press service of the White House said that the United States intends to impose additional duties on Chinese goods in the amount of 50 billion dollars. Thus, the total damage from the mutual introduction of additional fees will be almost 85 billion dollars. This is more than 14% of the total turnover of China and the United States.
In Beijing, it is noted that the introduction of additional duties on American goods is a necessary measure. At the same time, it is emphasized that it will be canceled at the same time as a similar step on the part of Washington.
It should be recalled that China remains the main holder of American debt. The share of China in 2017 accounted for about 1,1 trillion dollars of US debt.
http://www.globallookpress.com