Photographs by contemporary draftees provide food for thought about the modern form. More precisely, about the attributes of belonging to a particular type (race) of troops. In particular, the relatives of several young people called up for service in the RF Armed Forces share photographs in which one can see that identical chevrons and the same "Armed Forces of Russia" patches are on the form of guys from both sides. The persons of the servicemen "just in case" decided not to show, even taking into account the fact that they publish their photos themselves in social networks.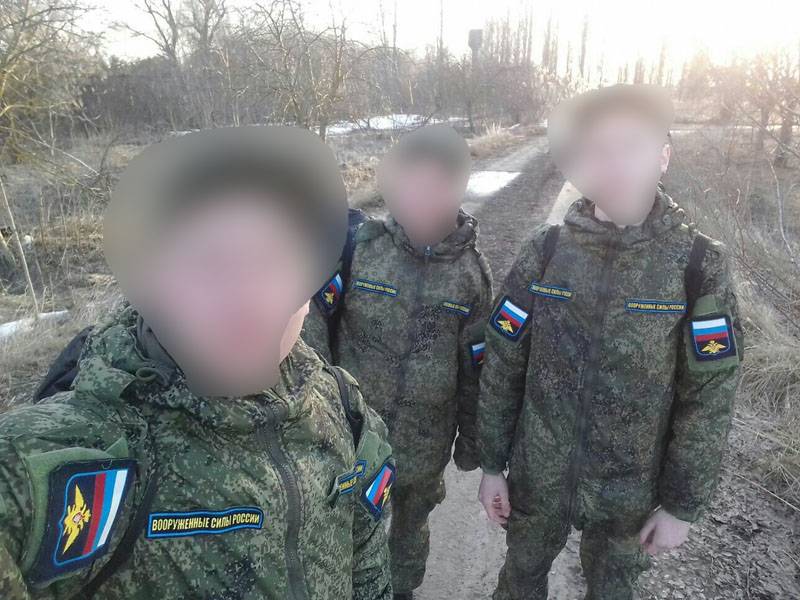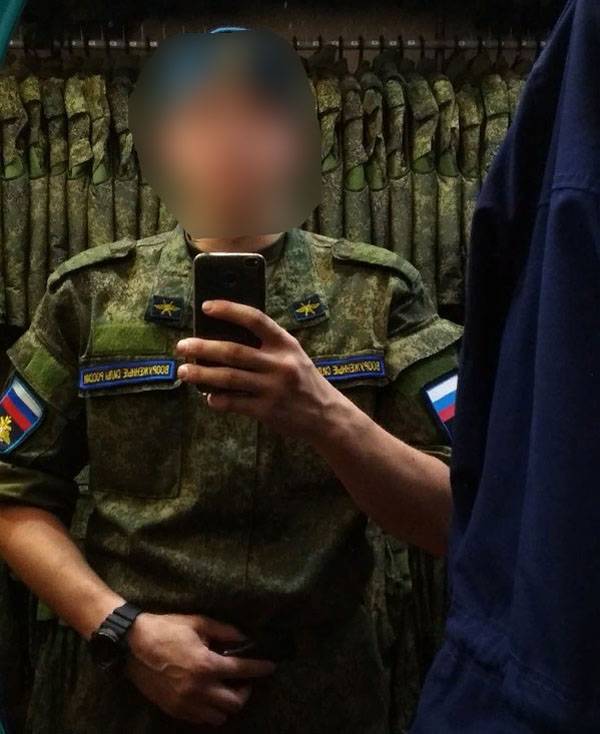 As you can see, the full symmetry of the chevrons and stripes (stickers), which was asked to comment on one of the servicemen. At first they thought that now, in the army, the commanders reinsured in the event that the young conscript mixed up the stickers and chevrons on his chest and on the sleeves of the military uniform. As if "protection from the human factor", which is well known, as the people call it. But if you believe the young recruits, everything is different. We present a screen of correspondence with a soldier named Ivan (the text, of course, unchanged):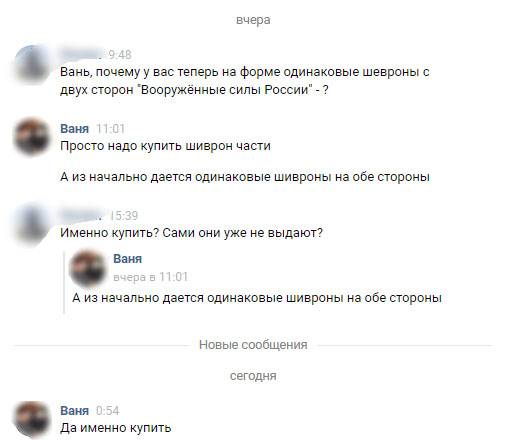 The young man says that the soldier of the unit in which he is serving must buy the appropriate patches.
From the correspondence:
Exactly buy? They themselves do not give out?
Yes, exactly buy
At the same time, you can find quite a few photos in social networks where young people called up for military service continue to walk around with "stickers" of the "Armed Forces of Russia" from both sides on the uniform and after getting into military unit.
It is clear that that chevron costs a penny, but a question for officials: in fact, in some military unit in our country, recruits are offered to change them for a fee on their own?