Speaking in Montana to his supporters, US President Donald Trump said he was always ready to meet with Vladimir Putin, so the talks with him scheduled for July 16 will be fine, the channel reports
Fox News
.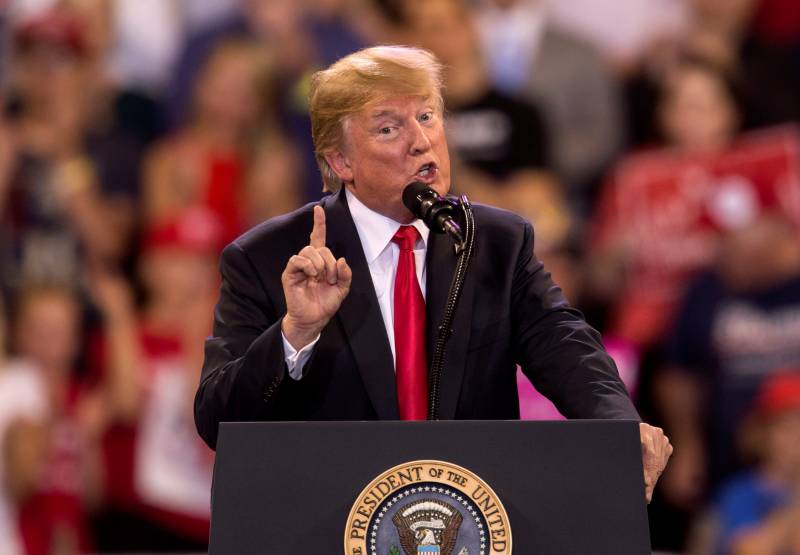 I will meet Putin soon. And we will do everything perfectly
said trump.
At the same time, he complained that "these stupid people (opponents of the meeting)" are very hard to explain that good relations with Moscow and Beijing are "this is a good thing, not a bad one."
Earlier, the American leader has repeatedly stated that he expects a meeting with his Russian counterpart "with impatience." And if the US gets along with Russia, it will be great.
Recall the summit of the United States and the Russian Federation is scheduled for July 16 in Helsinki.
According to the deputy foreign minister of the Russian Federation, Oleg Syromolotov, one of the topics raised at the talks will concern international terrorism.
I believe that they will not be able to get around this issue, since this is one of the most pressing problems today,
stressed the deputy minister.
In turn, the Russian ambassador to Washington, Anatoly Antonov, noted that there are many areas where the United States and Russia can work together, including in the cultural sphere, space, the Arctic, etc.
At the same time, Moscow does not require anything supernatural from Washington - it only wants respect for its national interests, he added.