So is the hero Sergei Kiriyenko or not a hero? ..
Yesterday continues to be actively discussed
news
article in the Kommersant publication on the rewarding of representatives of the federal government with the titles of Hero of Russia It's about the same material
"B"
in which the president of Russia declared "signed a closed decree" on conferring these high titles to Sergey Kiriyenko and Yuri Borisov.
It is noted that in addition to Sergey Kiriyenko, who once headed the state corporation Rosatom, several other representatives of this corporation were also awarded. And awarded, as stated in the publication, also the titles of the Hero of Russia.
"Kommersant", referring to unnamed sources, writes that the awarding ceremony of Sergei Kiriyenko (if it really was, note "VO") took place in connection with his achievements as the head of "Rosatom", as well as "possible" in connection with the contribution to the presidential election campaign, which Kiriyenko was directly involved in.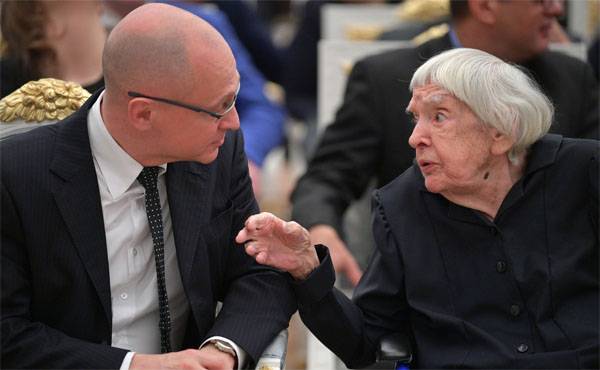 Kremlin spokesman Dmitry Peskov, a spokesman, did not comment on these statements.
The article adds that Yuri Borisov (now the deputy chairman of the Russian government) received the award (again, if this is true) for his merits in the implementation of public procurement of the latest
weapons
for the Armed Forces of Russia.
The Kommersant publication is actively commented on the web. And to the most rewarding questions not so much. The main questions relate to what reward is chosen and how far such a choice is adequate to merit.
Against this background, news agency
TASS
submits statements from its own sources, who claim that the decision to award Sergei Kiriyenko was made before the presidential election - in early March of this year.
http://www.globallookpress.com