Unarmeytsy Krasnoyarsk completed the patriotic rally
Behind more than 50 cities of Russia and 15 thousands of kilometers of the road - members of the youth patriotic movement "Unarmia" spent almost a month on the road, and only yesterday, July 4, returned to their native Krasnoyarsk.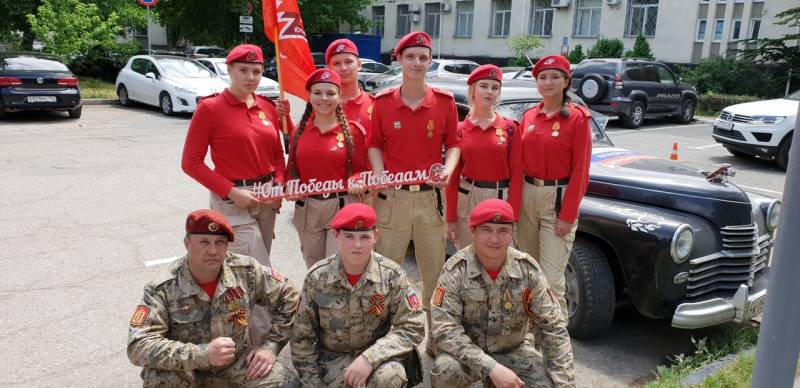 The action "Yunarmiya - from Victory to Victory!" Was timed to the anniversary of the start of World War II. In her
accepted
participation of representatives of the movement "Yunarmiya", the military commissariat of the Krasnoyarsk Territory and the veteran public organizations of Krasnoyarsk. A twenty-meter-high copy of the Victory Banner, which was solemnly displayed during improvised parades in Volgograd, Kerch, Sevastopol, Kovrov, Murom, Voronezh and Taganrog, was transported across Russia. Along with this, in the years along the rally route, participants met with local residents, veterans, and participated in memorable events.
However, in other regions not affected by the large-scale action, summer men will not be bored. In the Moscow region, in the city of Chernogolovka, the unarmean units of the eastern suburbs solemnly
were awarded
their own banners. The event took place on the territory of the Military-Patriotic Museum. At the same time, the guys still had to fight for the right to get the banner of "Yarmiy". But a small drill test in the presence of strict judges - representatives of the Ministry of Defense and veterans - passed everything.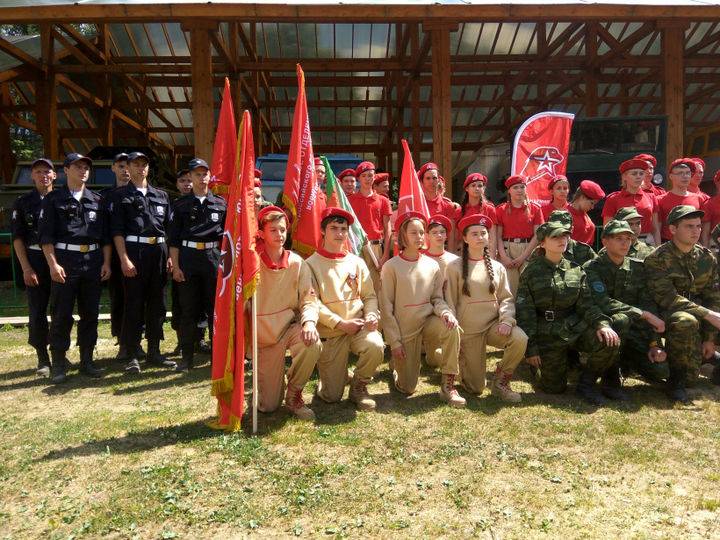 The squad commanders swore a solemn oath to protect the red flag of Yunarmiya, as the apple of an eye. After that, eminent guests made speeches in front of the guys, who noted the military enthusiasm of young soldiers and expressed confidence that in the future they would become a reliable support for their homeland. Besides words, the deputy of the Moscow Regional Duma V.V. Fomichev made the Chernogolov children to get nice gifts: first of all he handed over kits to everyone. Thanks to its memorable style - scarlet beret, beige pants and boots, stitched for the type of military - uniforms became a kind of business card movement. It is very popular with children, and its importance is no less than the banner.
Recall that officially the All-Russian military-patriotic movement "Yunarmiya" appeared less than two years ago - in the fall of 2016 of the year. His main goal was the patriotic education of schoolchildren, but the children participate in a variety of activities: master first aid techniques, play sports and orienteering, study
history
and the geography of the native country. The movement is actively supported by both the authorities and commercial sponsors who help regional headquarters with the purchase of uniforms, the search for premises for training. Also actively cooperating with "Yarmarmia" and military units, inviting students to his excursions and thematic events.