The team of the Petrel Research Institute (part of the UVZ) won the Nizhny Novgorod prize in the Industry nomination for developing the 82-mm 2B25 wearable silent mortar, reports
press office
enterprises.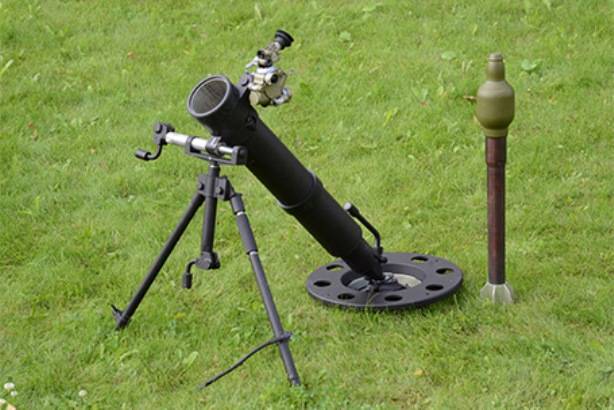 The mortar is designed to equip special forces. Its distinctive feature is the absence of unmasking signs of a shot while firing.
According to the press service, this effect is achieved through the use of specially designed fragmentation ammunition, in which powder gases are locked in the shank of the mine. As a result, no flame, smoke, or shock wave is created. The volume of the shot itself is comparable to the AK shot with the use of a silencer.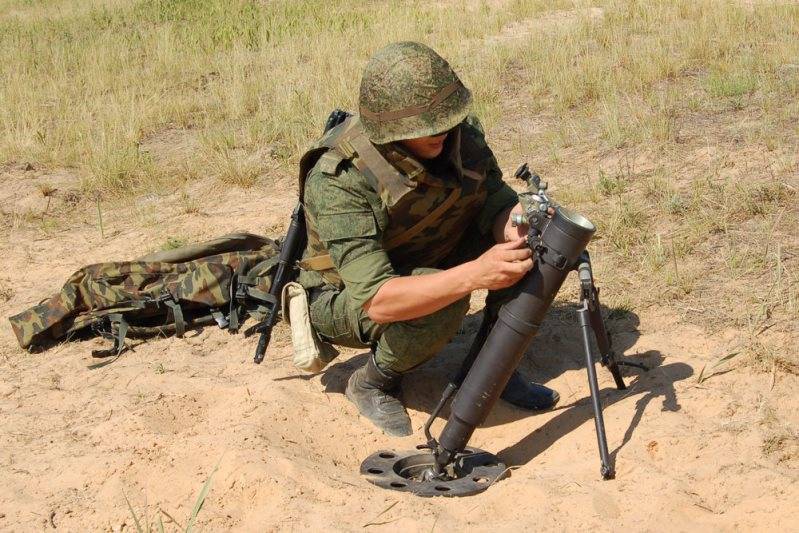 Similar systems are also being developed abroad, but they are inferior to the 2B25 mortar in terms of range, fire power and mass.
2B25 is capable of hitting targets at a distance from 100 to 1200 meters. Vertical firing angles range from 45 to 85 degrees, horizontal (without rearrangement) from -4 to + 4 degrees. Mortar weight - not more than 13 kg. Rate of fire - up to 15 rds / min. Calculation - 2 person. Shooting can be conducted from the ground of any density.
It is noted that the Nizhny Novgorod Prize was established in 1993 with the aim of encouraging talented authors who have made a significant contribution to the socio-economic development of the city. This year, members of the expert jury selected 26 projects (from 83 submitted). Such areas of activity as industry, science, medicine, education and others are presented. In total, over 1500 authors and 70 organizations have become its laureates during the existence of the award.