The US space forces, as a full-fledged type of the country's armed forces, should be formed soon, reports
TASS
Donald Trump's statement.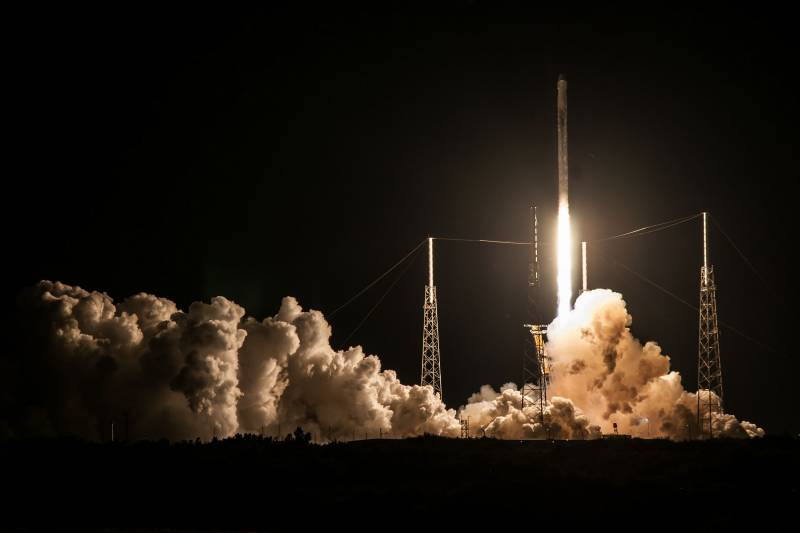 Space forces will soon appear in the US, everyone is very enthusiastic about their creation, the president said on Wednesday, speaking to the military on the South Lawn of his residence. The military, together with their families, were invited to celebrate 242's Independence Day.
Recall that the creation of the Space Forces was issued by the American leader 18 June. The Supreme Commander then said that America would not be satisfied with simply maintaining its presence in space, it must "dominate space," and this is very important.
Therefore, I instruct the Pentagon to immediately begin a process that will lead to the appearance of US Space Forces,
he said during the meeting.
Earlier, Trump repeatedly spoke of the need to form such forces. Back in March, speaking to the marines, he said that the new strategy recognizes space as "a zone of hostilities like land, sea and air. And since there is a lot of work to be done in space, then America needs new forces - space forces, the president stressed.
Not so long ago, when discussing defense spending, congressmen raised the question of the possibility of creating a type of armed forces specifically for space. However, the idea was rejected. The initiative was criticized by the head of the Pentagon, James Mattis and the command of the Air Force, who said that the Ministry of Defense is able to ensure superiority in space with available forces without creating a new structure.