Specially for the Severodvinsk enterprise "Sevmash" a research and production company was formed, reports
press office
Government of the Arkhangelsk region.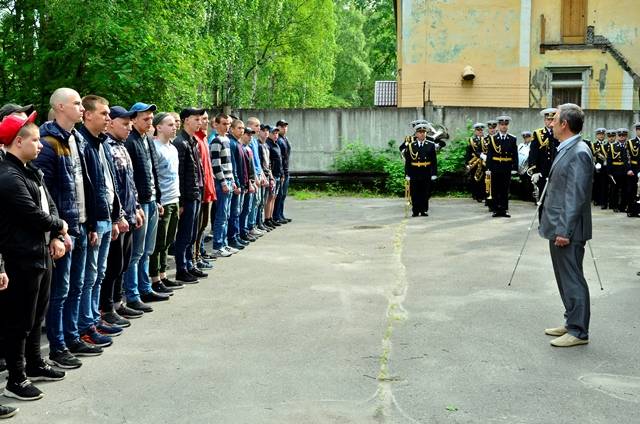 The first 50 recruits have already been selected. All of them are graduates of the Severodvinsk Shipbuilding Technical School. Many of these guys have already worked on Sevmash.
First, the recruits will take the course of a young fighter in the training center for training junior specialists of the Navy, and then begin to work in the company, where they will take part in the construction of nuclear submarines.
According to the deputy general director of Sevmash, Vladimir Syrodubov, the company is busy with work at least until 2027 of the year. The annual recruitment plan is more than a thousand workers employed in basic production processes. Therefore, Sevmash is very interested in specialists who have already worked here and will now continue their work.
He noted that many of them, having gained experience and improved qualifications, will remain at the shipbuilding enterprise.
In the autumn recruitment, the personnel of the company will be replenished with 50 recruits. On Sevmash they are already making a list.
The press service added that at present there are only two research and production companies in Russia: one in Tula, and the second in Severodvinsk.
As the Governor of the Arkhangelsk Region, Igor Orlov, noted, the creation of such companies is a good undertaking. Young people get the opportunity to go through military service without interrupting production, and the region receives young people who will remain to live and work in their native land.