US media talked about Trump's debt to Putin
Hiding behind the desire to improve relations, Donald Trump is actually helping Moscow to increase its weight and strengthen its status in the world, despite Western sanctions, the newspaper writes
The miami herald
.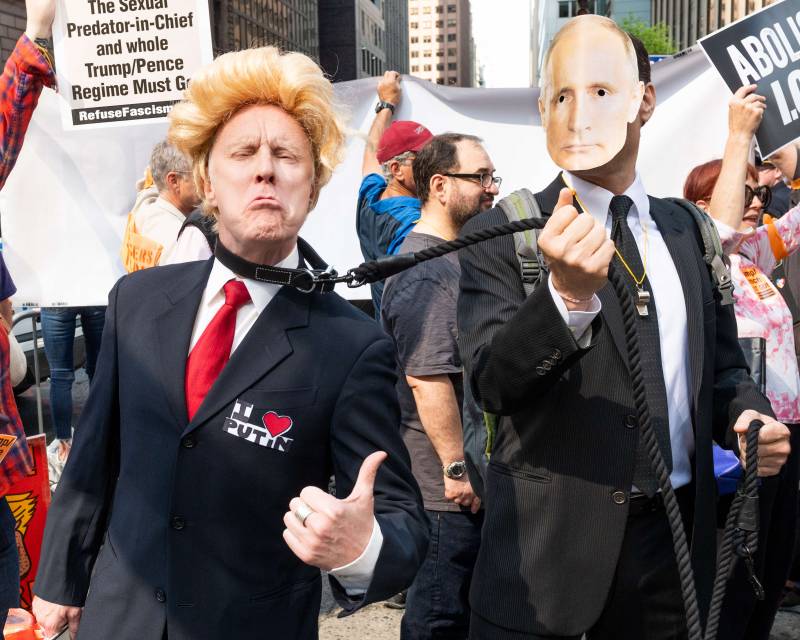 The US president is not interested in tightening sanctions against Russia, the author believes. At the US-Russia summit, Moscow is likely to offer Trump a deal: she will continue to "hold the Crimea", promising in return "to stop the war" in eastern Ukraine. Putin will also ask the American leader to pressure Poroshenko and tell him that Ukraine will never join NATO.
The newspaper recalls that last year the US Congress passed a law that emphasized the need for tough sanctions against the enemies of America, such as Russia, the DPRK and Iran. Trump approved the law, but made a note that the document is unconstitutional.
The author also notes that currently the strategy of pressure on the Kremlin is changing in order to prevent it from "seizing Ukraine". The author cites the following example: Washington put Kiev on anti-tank complexes, the use of which imposed severe restrictions. He indicated that this
weapon
can not be sent to the Donbass, it must be located many kilometers from the front line. At first, in the USA, they talked about the free delivery of complexes, but then for some reason they asked to pay for their cost.
Instead of encouraging Putin's dangerous game, the US president should continue to put pressure on the Kremlin, impose a strict embargo on Russian oil, abolish banking privileges and ban Americans from buying Russian bonds, the newspaper writes.
Trump owes Putin. The signs are there,
concludes the author.
http://www.globallookpress.com