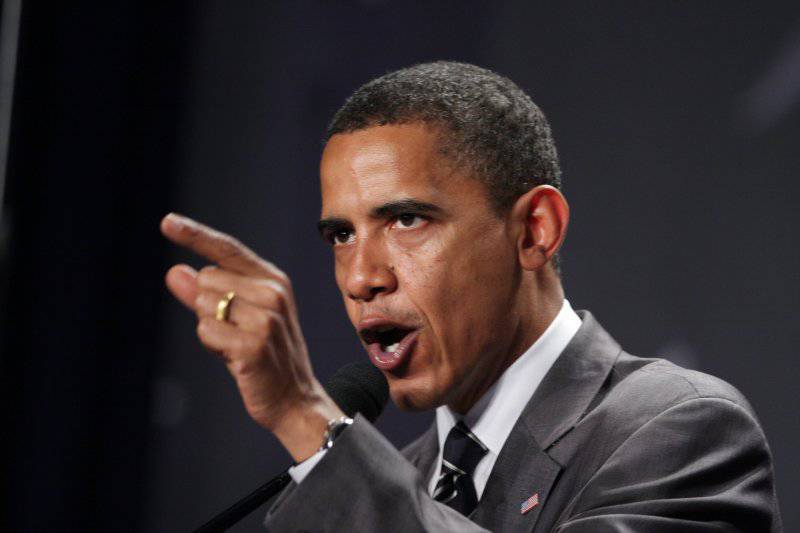 What Obama is talking about is partly nonsense, partly a slight distortion of reality.
Barack Obama complained that many US economic problems — such as slowing economic growth and high energy prices — are related to the situation in Europe, and recommended that the European authorities adopt anti-crisis measures practiced by the US authorities.
There is an attempt to treat cholera, infecting people with typhoid
In fact, nothing more than the printing of dollars in the arsenal of Washington tools is not visible. Nevertheless, starting from Paul Krugman and ending with many American politicians, this way of dealing with the crisis is being imposed on everyone almost as the only panacea. American politicians point out that, unlike the United States, European monetary authorities do not conduct large-scale emissions, which is why Europe allegedly cultivates a recession. Tactically there is, of course, some truth in this.
As a result, there is an attempt to cure a disease with means that, in principle, can cope with it, but also give rise to another disease. And there is no reason to believe that the new disease is something better. Relatively speaking, it is like treating cholera by infecting a person with typhus. Unlike the United States, which can still use an emission instrument, the Europeans cannot afford it. Firstly, for the reason that the credibility of the euro today is so small that even if they start to do it, they will simply finally bring down the euro. In principle, this reason could be stopped.
Printing money, you personally destroy your financial and monetary system.
The same problems that arise during deflationary policies (associated with the complete incompatibility of EU economies in crisis conditions) will also manifest themselves in the case of issuing policies, because incompatibility will not disappear from the printing of money, but will only worsen. Simply, inflationary processes will be reflected differently in different countries. This will increase the already dangerous imbalances, automatically causing the same crisis phenomena that we are seeing now. The Germans are fully aware of this, since they do not use the mentioned tool. It's one thing when you have hemorrhoids, but at least you don't destroy your own financial and monetary system. And when typing money, you destroy it with your own hands, but you do not get rid of hemorrhoids in any way: it just arises elsewhere.
As for Obama's statement about fuel, it's generally ridiculous. In fact, the European crisis is a factor that lowers and not increases prices. The increase in prices in the energy sector is promoted by emission injections of the USA. They raise the nominal price of energy by impairing the dollar. We clearly see that those $ 115-120 per barrel, which is now there, are not those $ 120, which were before the crisis. Russia knows this very well and feels on its budget. When we say that we reach a critical level when oil prices fall below $ 100, this means that today it is a completely different $ 100.
What Obama is talking about is partly nonsense, partly a slight distortion of reality.
Constant Obama cooing about the fact that we, say, everything is in order, but Europe is a danger, is politically motivated. Anyway, the elections are approaching, and such statements are an absolutely natural and stupid way to shift responsibility onto others and remove the blame from their own administration. It would be strange if Obama told Americans before the elections about objective processes and the crisis of the current financial model, as well as about limiting the ability of the federal government to act in real conditions and about the fact that the American economy has no good way out.
Democracy is such a thing, when in most cases you have to tell your voters lies and stupidity. This is a feature of modern democracy. Either you, to put it mildly, distort reality, or you are simply talking nonsense. In this case, what Obama is talking about partly consists of nonsense, and partly of a slight distortion of reality and a shift in emphasis. What else can he do? This is so natural behavior of a politician in his position that it is even difficult for him to make any claims.