To be or not to be the base of the Armed Forces of Russia in Belarus? Asked the Ambassador of the Republic of Belarus
The Belarusian ambassador to the Russian Federation, the next official of the Republic of Belarus, had to answer a question related to rumors about the "probability" of deploying a Russian military base in Belarus. We will remind that earlier the head of the Ministry of Foreign Affairs of Belarus Vladimir Makei answered the same question. A few weeks ago, Mackey, at a press conference in Brussels, commenting on a question on the Russian military base, replied: "Nothing is impossible."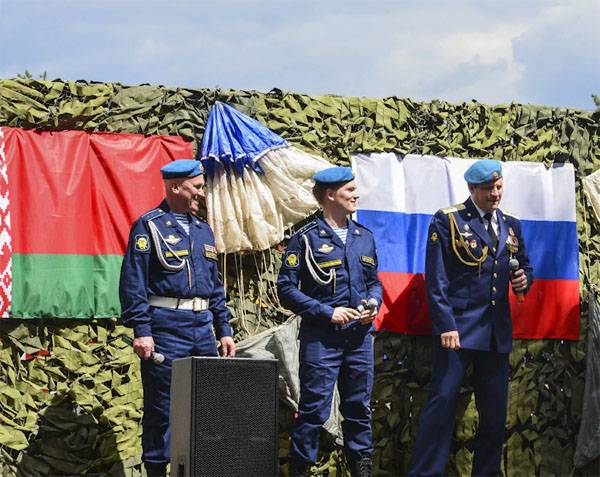 At the same time, the head of the Belarusian Foreign Ministry added that Belarus cannot but be alarmed by Poland's requests to deploy an American division on its territory.
Makey:
Today we do not want to deploy new foreign military bases on our territory. But we must take into account the steps our neighbors will take.
Journalists then caught on to the word
"new".
At the same time, the ambassador of the Republic of Belarus in Moscow, Igor Petrishenko, quoted by
RIA News
, noted that the topic of creating a base of the Armed Forces in Belarus "has now gone and has not been updated."
At one time, President of the Republic of Belarus Alexander Lukashenko noted that the military base of the Russian Armed Forces in Belarus "does not need either Belarus or Russia itself." According to him, this topic is "artificially inflated by the mass media - first of all the Russian ones". Lukashenka also noted that Belarus does not need Russian military pilots, since "they have their own", but they need Russian aircraft from Belarus.