US media: Pyongyang did not think to disarm
In North Korea, the expansion of a ballistic missile factory capable of striking US military facilities continues, the newspaper reported
Wall Street Journal
.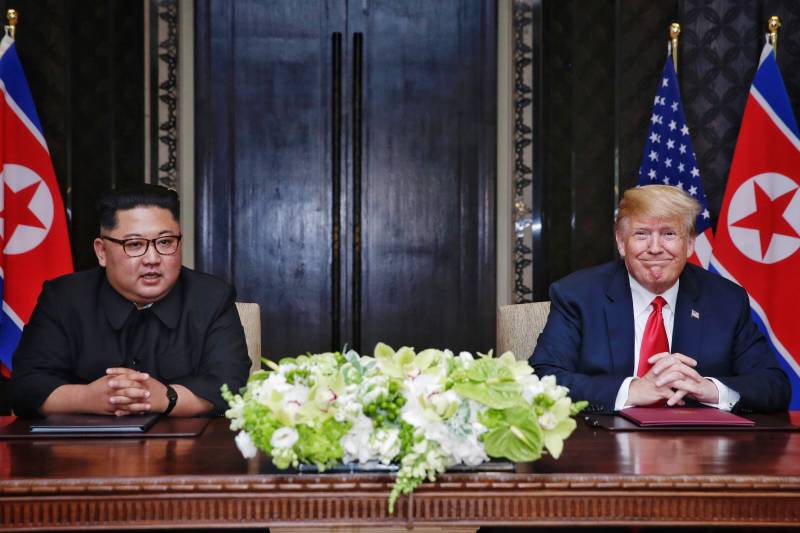 The publication, referring to the results of the satellite imagery study conducted by the Middlebury Institute for International Studies, claims that the production of solid propellant ballistic missiles capable of reaching US military facilities in Asia continues in the area of ​​the city of Khamkhung (DPRK). They also produce warheads for long-range missiles, which can be used to strike continental America.
Moreover, the expansion of the said production facility near Khamkhyn is in the completion stage, work on it did not stop even during the US-DPRK summit.
This circumstance, according to one of the researchers of the David Schmerler Institute, is strong evidence that the North Korean authorities are not going to curtail their nuclear missile program, even under pressure from Washington.
In addition, the researcher expressed confidence that not far from the plant near Khamkhyn there are two more enterprises producing similar products. The photographs show that an access road was laid to one object, and near the second one, recent demolition work was carried out, which may indicate the implementation of plans to expand the enterprise.
Recall earlier resource 38 North also published material related to the study of satellite imagery. According to experts, the infrastructure around the nuclear center in Yongbyon is currently being rapidly developed in the DPRK. Experts believe that the object continues to work as usual, because it did not receive specific instructions from the country's leadership.
http://www.globallookpress.com