Defeat of the French convoy in Mali
It became known that the French military were ambushed by militants in Mali. Soldiers of the French contingent moved to one of the stages of the anti-terrorist operation "Barkhan", but were attacked by representatives of one of the terrorist groups. According to the latest data, among the French soldiers and officers there are wounded. At the same time, in some sources it is said about four wounded, in others - already about eight.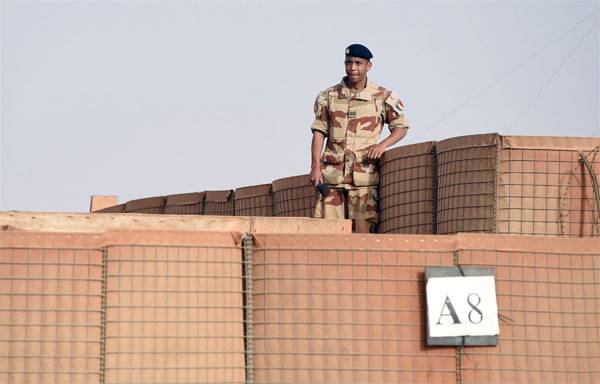 The ministry of defense of the African state of Mali notes that a mined car drove into the head vehicle of a French paramilitary patrol at full entrance. Then the gunmen opened fire from automatic
weapons
. It is reported that two bystanders died.
Militant resources report that as a result of the attack, more than 20 French soldiers were killed and wounded. In total, the patrol cars were about 30 people.
One of the patrol cars was almost completely destroyed by the explosion. If the soldiers in it did not die, then this is just a miracle.
For reference: the French military contingent participates in Operation Barkhan already 4 of the year. Together with the French, the united anti-terrorism group is made up of military personnel from Niger, Chad, Burkina Faso, Mauritania and Mali itself. However, such a broad representation of the antiterrorist forces in recent times has not led to the establishment of peace on Malian land. Terrorist groups feel at ease, often waiting for the next attack in Libya's "democratized" NATO.
http://www.globallookpress.com