Army berets were worse than canvas boots
Russian military massively complain about the quality of army boots, which have replaced the famous "kirzachi", the newspaper writes
Look
.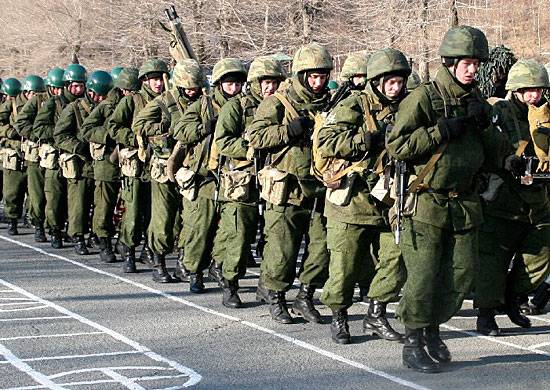 Soldiers are given two types of shoes - summer and winter, said Sergeant Alexey Soloviev. However, those and others have more minuses than pluses.
According to him, in the summer berets the feet sweat a lot, the shoes burst, especially around the heel.
On the cape of the berts there is a seam in one thread, which quickly rots. There may also burst the shoe itself on the outside. The lining absorbs the smell strongly and quickly decays. When the temperature drops, the legs quickly freeze,
said Solovyov.
As for winter shoes, it is very heavy and not only the outer side bursts in it, but the entire boot is in the crook. With severe frosts, berets do not save their feet, he said.
According to military expert Denis Mokrushin, one of the most common is a complaint about the poor quality of shoes: regular walking leads to flaking of the sole. Bertsy even season, from spring to autumn, can not hold out
The newspaper reminds that the transition from boots to shoes began in 2007, under the Minister of Defense Anatolia Serdyukov. In 2013, this process was completed by Sergei Shoigu.
According to Mokrushin, changes in military shoes are made annually. The minister decided that for the army the best solution would be the analogue American Corcoran Marauder shoes. For the development of the model, Donobuv and Paritet were involved. In 2015, the troops received the first batch of new summer shoes, but it quickly became clear that their quality leaves much to be desired - the sole is broken, the textiles are torn.
In 2017, Voentorg JSC became a supplier of shoes. However, if you believe social networks, shoes continue to supply all the same "Donobuv" and "Parity", as well as the company "Faraday" and "Paris Commune".
My acquaintances who serve in the Western and Central districts were told that everything was fine with the shoes: an experienced sock was carried out in the Kantemirovskaya division, and she showed that the boots were good. Just fighters allegedly wear them wrong, so they are falling apart from them. From this we can conclude that no one will change the berets anymore - go for what is,
Mokrushin added.
According to the newspaper, the cost of a pair of winter boots is 5900 rubles, summer - 1800 rubles.
As noted in the Committee of Soldiers' Mothers of Russia, the situation is gradually improving - it has become better, but not perfect.
Army shoe manufacturers have not commented on complaints about their products.
Ministry of Defense of the Russian Federation